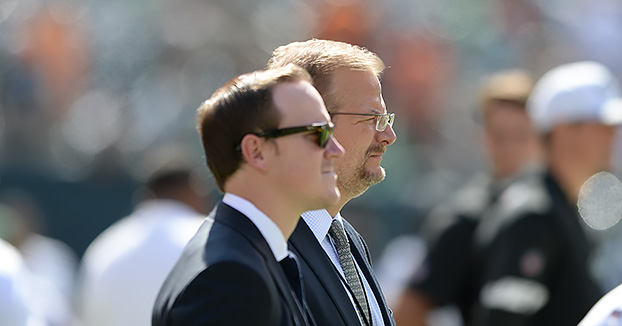 Buster Skrine had a rough game in Miami in the Jets' loss to the Dolphins.
But it wasn't his fault. No way.
He works his butt off and gives your everything he's got. HE'S DOING THE BEST HE CAN.
He's not an NFL starting cornerback. He doesn't have starting cornerback eyes; he's too often a tick late reacting to routes, and this often leads to penalties because he has to play catch-up. He doesn't have the best instincts, and it's not his fault. Either you have them or you don't. It's not a work-ethic issue.
So if he's going to be on your team, he's better in a dime role (fourth cornerback), playing in sub-packages and as a core special team's player.
So to me, starting him, when he's more of a dime cornerback/special team's player, is putting him out of his wheelhouse.
So his struggles are more the fault of the Jets' decision-makers than it is Skrine.
He's doing the best he can.
---