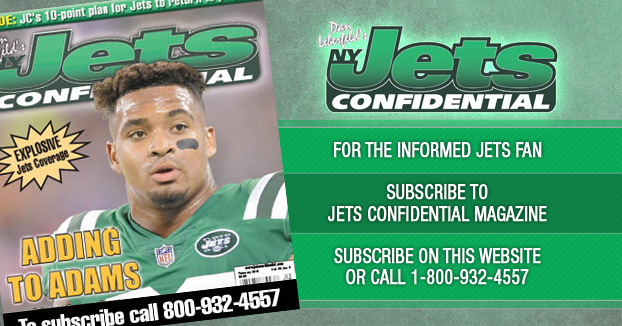 Florham Park – Some people on outside have some questions about the Jets' secondary. What does the leader of that group think about the unit?
Right now, safety Jamal Adams is kind of noncommittal on what to expect.
"We are still working," said Adams, who made the Pro Bowl last season. "Day by day I'm not going to say 'we can be this, and we can be that.' We have a long ways to go. I don't want to put any expectations on us because at the end of the day, we just have to go out there and do our job."
Adams feels one of the keys is for the defensive backs to have great study habits.
"Obviously you are going to have a lot of mistakes," Adams said. "Becoming a pro, the main thing you have to do outside the building is study. Study on your own, that is what it's about for the young guys. I'm a young guy. You just have to continue to do that. As long as you stay in the book, you will be fine."
Of course studying is very important, but it can only take a secondary so far if they don't have the requisite pieces to excel.
That is where the question lies – Aside from Adams, how are the other pieces going to perform?
We will find out soon enough.
**************************************************************
To subscribe to the monthly Jets Confidential Magazine, click below, or call 1-800-932-4557 (M-F, 9-5). Tons of great stuff on the Jets you won't read anywhere else.
---