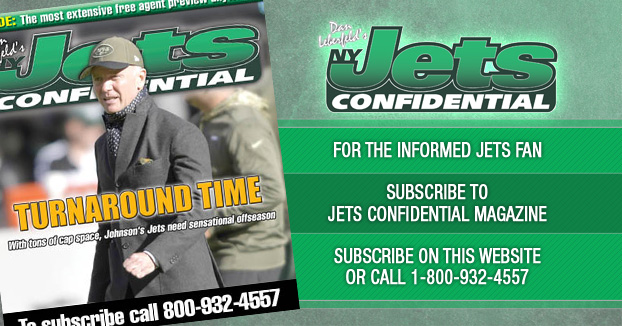 When NFL teams are forced to cut down to 53 players on September 1, the Jets will be able to keep 56.
On Saturday, the NFL announced a one-game suspension for linebacker Kevin Pierre-Louis.
So now the Jets have three players suspended at the beginning of the season – linebacker Kevin Pierre-Louis (one game), cornerback Rashard Robinson (four games) and wide receiver ArDarius Stewart (two games).
So basically, on the final cut down, the Jets have three roster exemptions.
The can keep 53, along with Pierre-Louis, Robinson and Stewart.
And considering none of them are going to start, and are role players, in a strange way, these three suspensions help the Jets roster flexibility, and give them extra time to make certain decisions.
Also, if a player gets hurt at one of the positions these playerS man, before their suspensions are up, the Jets will have players to plug in.
So when the final cuts to 53 are made on September 1, the Jets can keep 56 players.
***********************************************************************************************************************
THERE ARE THREE DIFFERENT OPTIONS TO SUBSCRIBE AT JETS CONFIDENTIAL!
*We have a monthly print magazine delivered to your mailbox every month year-round loaded with great Jets info for just $39.95 (includes a free Jets player calendar – limited time offer).
*We have Dan's Jets Website Whispers, Monday-Friday on this website, all the good stuff from One Jets Drive, M-F, year-round. This is different content than the monthly magazine, and it's just $7.95 a month.
*And for $74.95, you can get "The Whole Enchilada" – the monthly magazine and the Monday-Friday Website Whispers.
Click below to subscribe or call 1-800-932-4557 (M-F, 9-5).
---