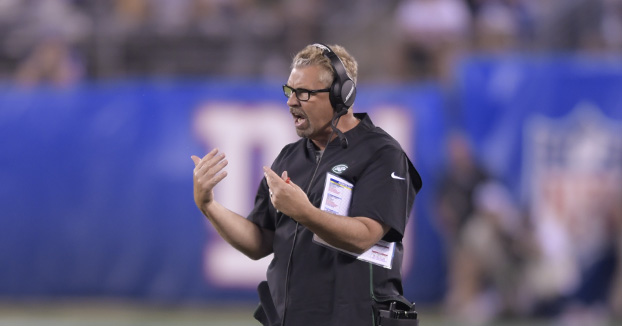 Jets defensive coordinator Gregg Williams has talked to his players about a lot more than football during this crazy NFL off-season.
"I'm a life coach first, and then a football coach second," Williams said recently. "To be able to help different people that have different things going on. The quarantine is one thing, and then other things get expanded a little bit, and be able to be there for them to discuss things, and we have."
Williams believes a team is about more than just football.
"We're a family," said Williams. "You have your biological family, and then you have your second family, and we look at each other like a family."
He also believes that good teams come together and can overcome any adversity.
"It's crazy times, but you have to be able to adapt and improvise," said Williams. "You have to be able to handle these kind of things, otherwise you're not at the top of the profession in what we do in the NFL and the world."
**************************************************************************************
The new issue of Jets Confidential Magazine comes out in two weeks. So much stuff about Gang Green you won't read anywhere else. A must-read for Jets fans! To subscribe, click below, or call 1-800-932-4557 (M-F, 9-5). Get it, you won't regret it!
---