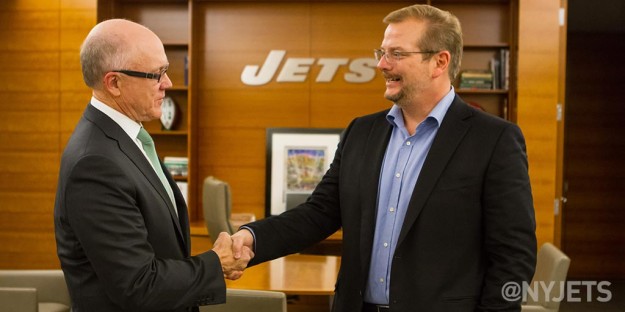 Teams spend millions of dollars on scouting every year.
So after all that sweat equity, why not stick to your draft board? That is why you spent all that money, and you work endless hours stacking the board.
The Jets selection of USC defensive lineman Leonard Williams, with the sixth pick of the 2015 NFL draft, is a perfect example of sticking to your value board.
"Williams is the best prospect in the draft – for five teams to pass on him, I'm surprised," said former NFL scout Bucky Brooks of NFL.com.
Brooks isn't alone. There were teams in the NFL that had Williams as the top player in the draft.
A defensive line of Mo Wilkerson, Sheldon Richardson and Leonard Williams has the potential to be the best in football – three huge men with the athletic skills of much smaller men.
Kudos to the Jets for not panicking, sticking to their board, and having a heck of a player fall in their laps.
---