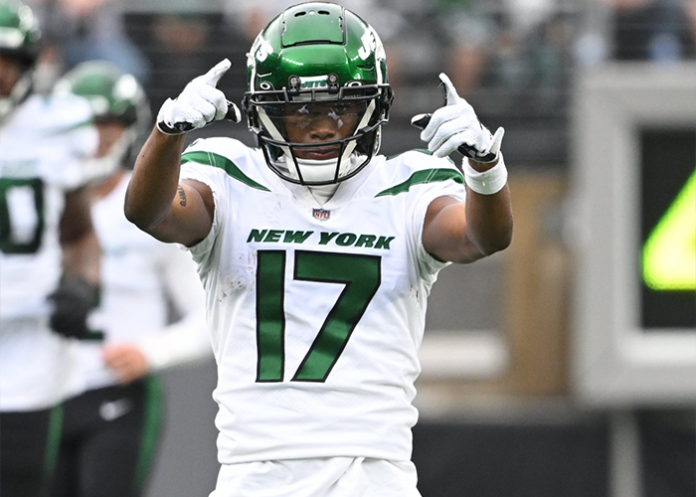 Morris County – The one thing about training camp highlights, is there is often a flip-side.
Jets training camp ended today with Aaron Rodgers hitting Garrett Wilson on an out route in the end zone for a touchdown.
That is the good part for the Jets, and expect these two to connect quite a bit this year.
The bad part is that Wilson was wide-open against the Jets' starting defense.
Since I'm not privy to the playbook, I always hesitate to blame anybody for a blown coverage. Sometimes it looks like one player to the public and media, but it wasn't actually his assignment.
There was a cornerback and safety on that side of the field who could have perhaps done a better job of covering Wilson, but who knows unless you are cognizant of everyone's assignments.
But nonetheless, this is a perfect example of how there are often good plays and not-so-good plays, on the same play, for any given team, in NFL training camp practices, since it's teammate vs. teammate.