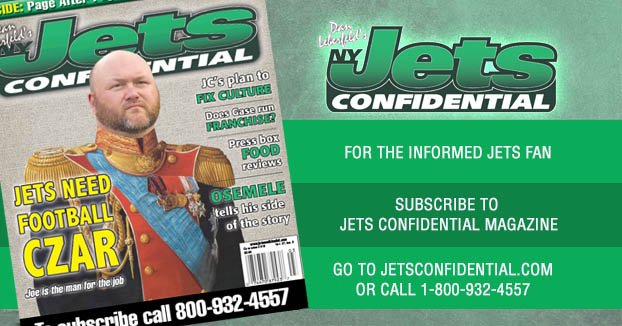 Jets GM Joe Douglas is about to embark on his first full NFL off-season running free agency and the draft. Free agency is supposed to open on March 18.
Douglas took over last June, after the draft, and most of free agency was run by the team's former GM, Mike Maccagnan.
Now he's about to handle his first entire off-season as Jets GM from square one.
The Jets have a lot of needs to fill in free agency and the draft. They desperately need an game-wrecking defensive end, a number-one cornerback, along with an offensive lineman or two.
But nothing Douglas does should be based on public opinion polls or the media. Everything he does, along with sidekicks Phil Savage, Chad Alexander and Rex Hogan, should be based on sound football decision-making, not trying to grab back-page newspaper headlines with splashy moves. Some people in the past have done that, and the results were often disastrous.
Two times in recent years, people were clamoring for a #1 corner, and the Jets went out and spent big money, and neither player worked out – both had lost a step. Another time they signed a defensive lineman to a monster deal before his broken leg fully healed. That made no sense.
Yes, Douglas needs to go out and knock free agency and the draft out of the park with pragmatic, well-researched moves, keeping football culture always in mind.
But there should be no pandering to sell tickets or grab headlines. Don't spend like a drunken sailor to impress the masses and sports talk hosts.
That approach should be in the Jets' rear-view mirror.
**********************************************************************************
To subscribe to the monthly Jets Confidential Magazine, click below, or call 1-800-932-4557 (M-F 9-5). So much stuff about Gang Green you won't read anywhere else. A subscription makes a great birthday gift for a Jets fan.
---