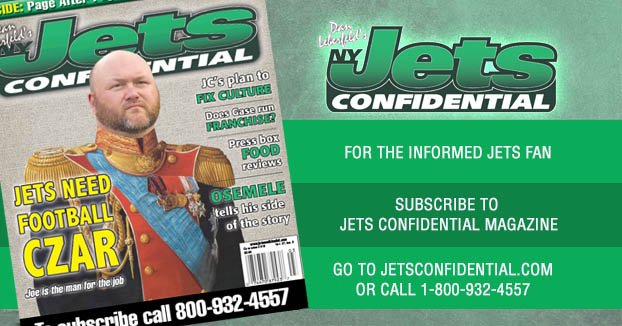 What purpose does this serve? Just move on.
Talking about somebody leaking to WFAN's Boomer Esiason that the Jets offered Robby Anderson a 4-year deal for $40 million. He ended up signing a 2-year deal for $20 million with Carolina.
Anderson called Esiason's report: "Fake news."
Esiason stands by his story.
Whomever you believe, what purpose did it serve, for somebody, likely from the Jets, to leak this to Esiason?
Just wish Robby luck in Carolina and move on.
What purpose did it serve to leak this, especially since there was no mention of the guaranteed money in the supposed Jets offer, which is all that really matters. Saying they offered him 4-years, $40 million doesn't really mean much unless it's with a big guarantee.
But the bottom line is Joe Douglas (unless he was the leak, which is unlikely) needs to have a staff meeting and tell everyone to "shut up" and not leak stuff. Just focus on your job.
Don't worry about PR, just worry about making the Jets better.
Leaking that number was done for PR reasons – "Look, we made him a good offer."
Douglas or Christopher Johnson needs to lay down the law – leakers will be fired or suspended!
There was no reason to leak this supposed Anderson contract offer. What purpose does it serve? It's water under the bridge. He's gone.
Just move on to Breshard Perriman, whose pretty talented in his own right, and keep moving forward.
**********************************************************************************
To subscribe to the monthly Jets Confidential Magazine, click below, or call 1-800-932-4557 (M-F, 9-5). So much stuff about Gang Green you won't read anywhere else. Our draft preview issue comes out next week. A JC subscription makes a great gift for a Jets fan.
---