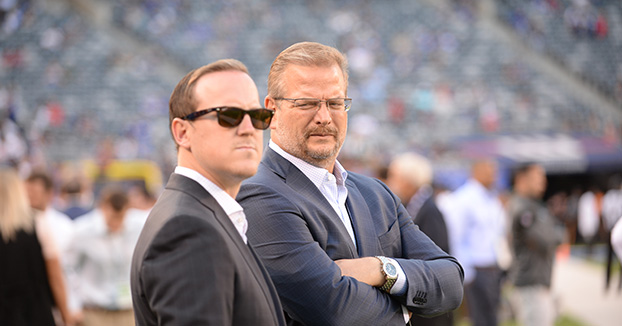 Miami Gardens – Mike Maccagnan deserves some blame for the Jets' loss in Miami.
Buster Skrine, who is a heck a guy, wasn't good in his first two years with the Jets, and didn't have a good 2017 training camp.
But it seems like the Jets kept him around because they owed him a lot money this year.
You don't personnel decisions based on money, you make them based on performance, and there was enough anecdotal evidence on this player, from his first two seasons, to cut bait.
Skrine, who is a wonderful person, gives you everything he's got, but his coverage instincts are suspect, and it often leads to him playing catch-up with receivers. He's also to grabby and this leads to a lot of penalties.
Skrine had a poor game in Miami and this contributed to the loss.
Some people don't like to write bad things about Skrine because he's such a good guy.
The Jets didn't lose in Miami due to a "lack of killer instinct" which is the angle you will hear a lot.
The biggest reason was awful pass coverage in the fourth quarter.
End of story.
You can't cover the pass like that in a passing league and win many games.
And you also shouldn't make personnel decisions driven by money.
---