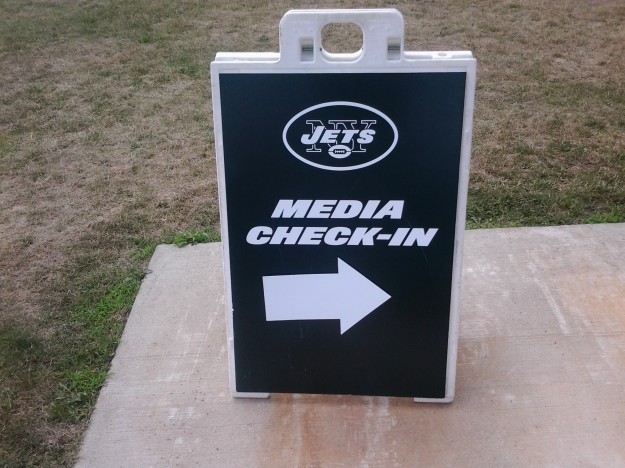 The Pittsburgh Steelers' defense presents quite a challenge to Mark Sanchez and the Jets' offense.
"It's a sound group, it's a veteran group," Sanchez said. "These guys can pattern read, they read the quarterbacks eyes. They are a fast-flow defense and an aggressive front seven and great on backend as well. It's going to be one of our toughest challenges all year. We're going to have to hold up well up front.
"It's on me to make quick decisions, deliver the ball accurately to the right guy and we have to get open with the wide outs and play well in the run game. It's going to take a complete effort and our best effort.
"The most important thing is executing. It started today in practice. I thought we had great tempo in practice, working with the crowd noise, getting ready to play in a tough environment. We're going to have to be even sharper than last week and improve upon some of the mistakes we had. (We have to) take care of the football and play fast and smart. We're in for a big challenge."
---