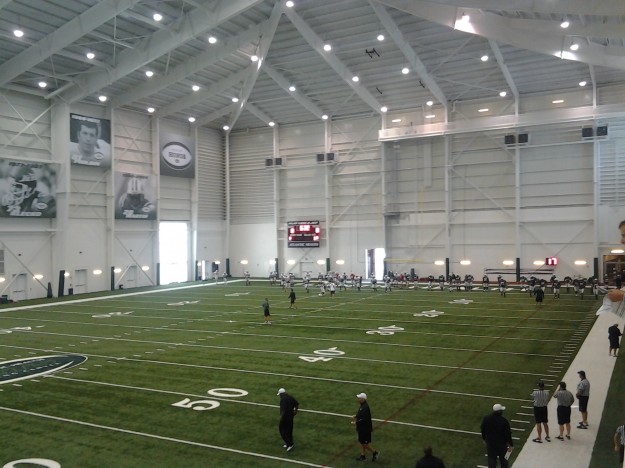 Mark Sanchez likes this makeup of this year's Jets roster.
"I know we're a special group," Sanchez said. "I've known that from the jump, but I think we're starting to realize it."
But while Sanchez is excited about Gang Green's roster this year, he knows not to put it in Canton yet, after a nice win over Buffalo.
"It's important to keep this whole thing in perspective," Sanchez said. "It's a great way to start, it's exactly what you want in your home opener, but we'll celebrate this [a little bit], then, we've got to get ready for Pittsburgh, because that's going to (be) another tough challenge (and) on the road, (it is) never an easy place to play. So, we've got a lot to go here."
---