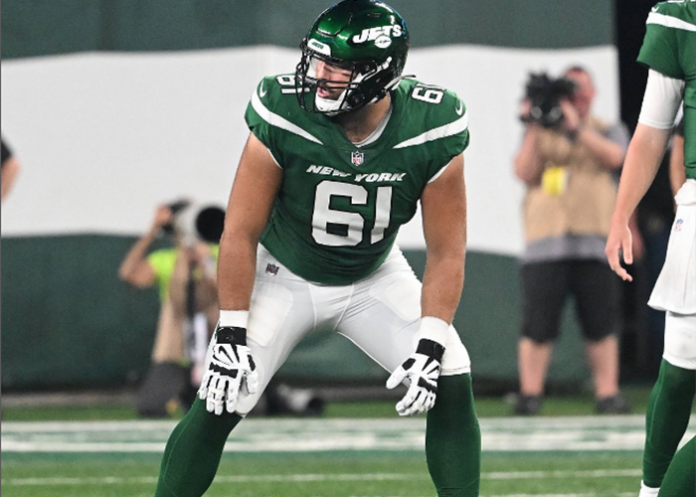 Perhaps it's best to just leave him at one position . . .
He's had a little bit of an inconsistent training camp.
But with offensive tackle Max Mitchell, sometimes you wonder if maybe it would be better for him to just stay at one position, and not alternate between right and left tackle.
Veteran lineman Billy Turner, who is been in the league for close to a decade, can probably deal with moving around better, after playing all over the line during his long career.
But with Mitchell, in his second year out of Louisiana, it might be just best to leave him on one side and let him get in a groove at that spot.
Switching sides constantly can be very challenging for a young player.
"From your feet to your hips to your hand to your head, everything is completely different," Turner said, not talking about Mitchell, but just in general. "Everything is the complete opposite. The game is different from right to left, it's the same technique, you just gotta figure out how to work things out in your brain."
Perhaps just let Mitchell stay at right tackle full-time, and allow him to stop thinking so much about reversing his footwork every few days.