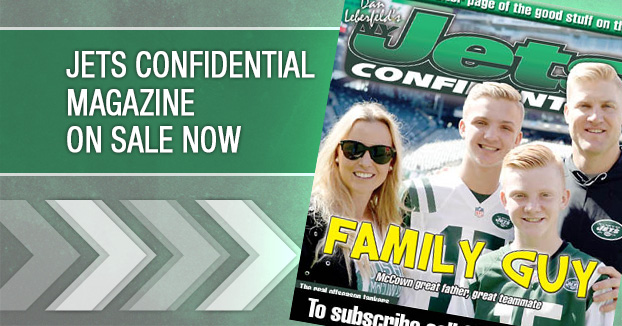 Josh McCown is a member of a the new NFL player-owner committee focusing on social and racial justice.
He appeared on ESPN's Sports Nation and explained his thinking on the subject.
"It can't be just people of color making these requests or protests," McCown said. "It has got to be people from both sides sitting and listening and, for me, it's a human issue. It's looking at people who are being marginalized and their communities being underserved and going, 'What can we do to make that better?' Because for me at my core, I look at that and it's empathy.
"For white Americans … this conversation is never going to change unless we step into these things and start being a part of them. For me, that is what was important and what pressed upon my heart to want to do it."
*****To subscribe to the monthly Jets Confidential Magazine click below, or call 1-800-932-4557 (M-F, 9-5). So must stuff on Gang Green you WON't read anywhere else.
---