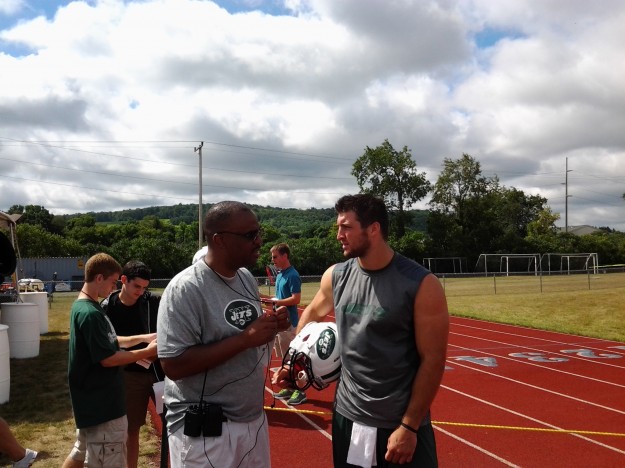 The Bills are going to run the Wildcat at times.
Jets DC Mike Pettine feels practicing against Tim Tebow will help the Jets' defense deal with this challenge.
"I think it's helped us because otherwise we would have had to manufacture those reps against a scout team, and you're not always going to get the best look," Pettine said. "Whereas, a team is running it, whether it's in training camp, or post training camp, it's a much better look, it's full speed.
"Again, having a guy here like Tim (Tebow) has been tremendous preparation for that. I'm not sure if Brad Smith (groin) is going to go. They've run different forms of it, so we've prepared for it, for what they've done and anticipated the things they might do. Again, from a prep standpoint the most beneficial thing is being able to practice it."
---