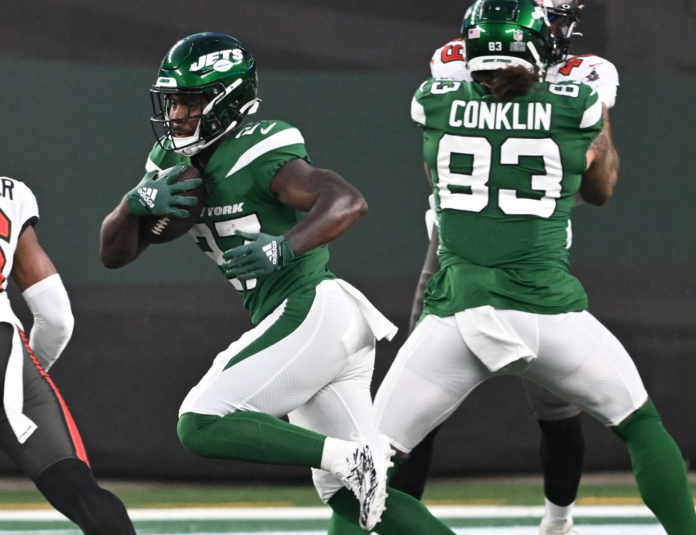 Content available exclusively for subscribers
Please subscribe now to unlock this article!
They just don't get it . . .
The abject stupidity of training camp QB stats being done by reporters boggles the mind.
According to these stats, Aaron Rodgers went 7-15 passing on Sunday.
So reckless.
Training camp, especially early in camp, is for quarterbacks and receivers to get on the same page, and for young players to learn the scheme. And I can assure you so many young receivers aren't running the correct routes on every play. I saw three examples on Sunday of receivers clearly running a route wrong, and the QB pointing to a different spot after the play, like, "You were supposed to cut over there." And in all three cases, I saw the QB talk to the receivers after the play to get on the same play.
In early practices, no hard, no foul. It's about learning and developing chemistry, not media stats.
There was a pass early in camp where Rodgers threw a deep pass, high down the sideline, to a tall receiver, with a defensive back in tight coverage. It was broken up. Rodgers was experimenting here, throwing a 50-50 ball to the spot, giving the wideout a chance to win a jump ball.
So he's trying stuff in training camp, and some reporters (not all) are doing Kabuki Theatre stats and crediting him with an incompletion here.
Ridiculous.
I have used this analogy before, so sorry for being repetitive, but the media QB training camp stats would be like a newspaper reviewing a Broadway show in dress rehearsals.
Look, I'm not saying you want to throw incompletions in practices, but sometimes during this experimental, chemistry-building, learning phase of the regular season preparation process, nobody should be doing stats, especially people that don't even know the assignments, and if young players are screwing up, making the QB look bad . . .
As we know the red zone can be incredibly challenging for NFL quarterbacks, especially young ones, because everything is so condensed down there, and the throwing windows are so small.
Rodgers had two touchdown throws in the red zone that were textbook. Most of you have heard by now about his dime into the back of the end zone to Garrett Wilson. Perfect throw, high enough to avoid all the congestion underneath and a great extension catch by Wilson. The second one was a pass into a tight window to tight end Tyler Conklin on the goalline on the left side . . .
Joe Tippmann is the third-string center right now. Obviously, he's going to start at some point in the near future, but the Jets are going to make him pay his dues, and he's the kind of young guy who will respond well to that. Remember, it took him a while to get on the field at offensive line factory Wisconsin . . .
A guy to keep an eye on in the passing game not getting a lot of attention is fullback Nick Bawden. So far in camp, he's looked excellent in the passing game. He gets open and has soft hands. . . .
You get the sense that third-year linebacker Jamien Sherwood is ready to emerge this year and have a big impact for the Jets.
He had two plays of note in the Sunday practices.
First he forced a fumble on running back Michael Carter and also he stopped Izzy Abanikanda on a pitch right after a short gain, diagnosing the play perfectly and weaving through the traffic to make the stop.
Sherwood is a very cerebral player with works very hard at his craft . . .
July 24, 2023
Premium will return by 9:30 pm on Monday.