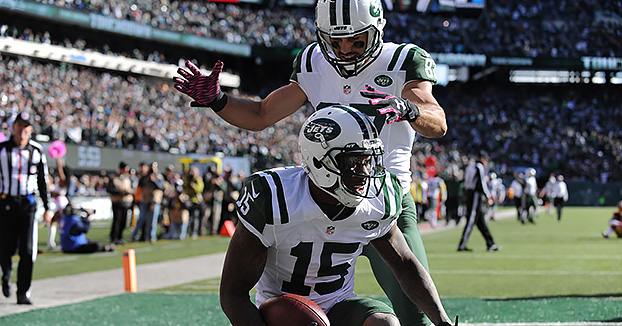 East Rutherford – The Jets win over the Washington Redskins is probably just the type of victory they needed entering their big game with New England.
They got the victory to advance to 4-1, but can't get too high on themselves, because they clearly have a lot to work on.
The Jets had three first half turnovers leading to 13 Washington points, and also had a punt blocked in the fourth quarter that resulted in a touchdown.
"We made a lot of mistakes, especially on the offensive side of the ball" said Jets wide receiver Brandon Marshall who lost a fumble. "We've got to get better."
"We couldn't get out of our own way in the first half." said Jets quarterback Ryan Fitzpatrick.
Playing New England, one of the best teams in the league, the Jets can't play just one good half, or turn the ball over like they did against Washington, and expect to win.
So while the victory is a positive for Gang Green, it also provides many teachable moments for the week of practice leading up to their big game at Gillette Stadium.
***Don't forget to subscribe to Jets Confidential Magazine – the best Jets info around. Call 1-800-932-4557 (M-F, 9-5) to subscribe, or you can grab a magazine subscription on this website.
---