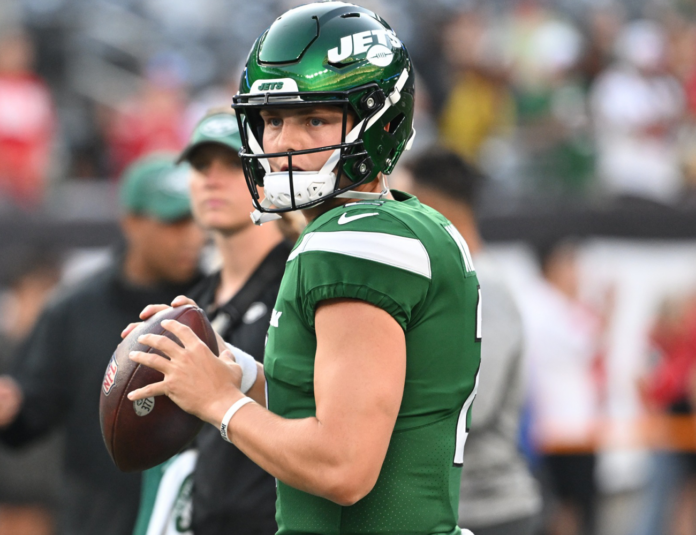 Florham Park – This rookie is considered a player with good instincts, and they were on full display today.
Early in today's Jets practice, rookie linebacker Zaire Barnes had a very impressive play, triggering very fast to stop a screen pass in its tracks.
Quarterback Zach Wilson threw a screen pass to the left side to Izzy Abanikanda, who caught it, but Barnes read it so well, arriving at the spot of the catch at the perfect moment, making sure the play didn't advance beyond where the RB caught the ball.
Barnes, a sixth-round pick from Western Michigan, displayed good instincts in the spring, and it continues in training camp.
This player could help the Jets with their linebacker pass coverage, and also on special teams.
"We just felt like with his makeup and his versatility and speed, especially his speed, and length, that he would translate well into our system," said Jets coach Robert Saleh.
Jets Confidential Magazine is must-read for informed Jets fans. To subscribe, click on the ad below. Get it, you won't regret it.