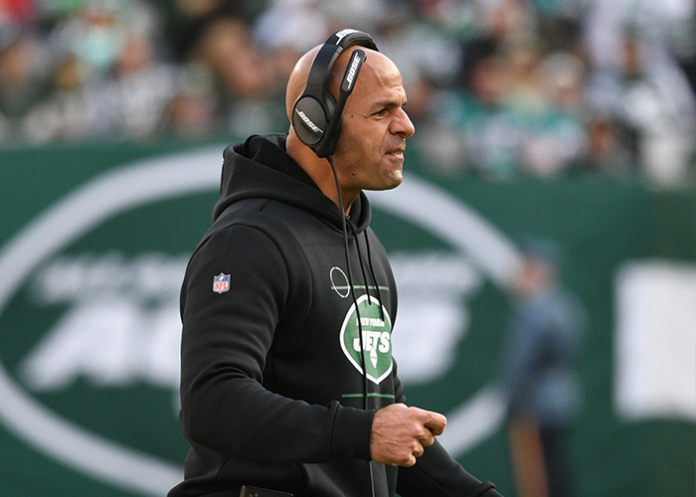 To use a bad cliche, this guy "takes no prisoners."
Leading the way on a nice run up the middle by Bam Knight was fullback Nick Bawden.
Bawden had an excellent block on defensive end Deslin Alexandre.
But as per usual, Bawden blocked all the way to the whistle, with a lot of gusto.
Perhaps he went a little too far in practice, but he broke no rules, and he only knows one speed.
Bawden and Alexandre got into a brief shoving match after the play.
The Jets really missed Bawden last year as a lead blocker in their running game and on kick returns. The San Diego State product spent the season on IR.