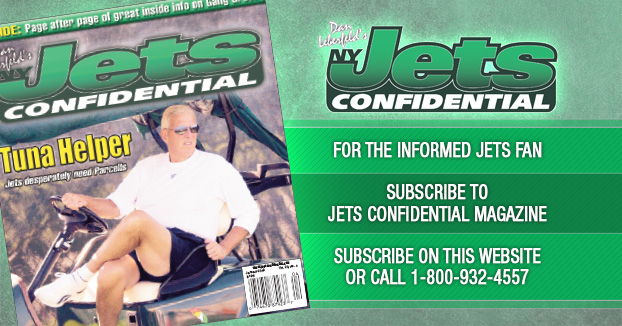 *Story on why the Jets need Parcells back in the building – STAT.
*Also close to 8,000 words of Jets Whispers – great stuff on Gang Green you can read anywhere else.
*On Tri-State area news stands.
*You can also subscribe by calling 1-800-932-4557 (M-F, 9-5)
*JC SUBSCRIPTIONS MAKE A GREAT CHRISTMAS GIFT FOR A JETS FAN – IT'S THE GIFT THAT KEEPS ON GIVING.
---