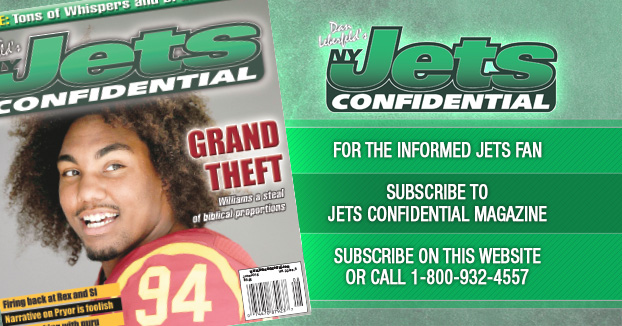 How is Leonard Williams doing so far in camp?
While he still has a lot to work on, you do see flashes of his enormous talent.
You don't see too many men who are 6-5, 302 pounds with the movement skills of this guy. It's rare.
He had three very impressive plays in Sunday's practice.
*He shot into the backfield and stopped Chris Ivory for a loss, displaying top-shelf quickness.
*He and Calvin Pryor got into the Ryan Fitzpatrick's grill at the same time, and forced the quarterback to throw a pass away.
*He ran over D'Brickashaw Ferguson to "sack" Geno Smith. Now you can't actually tackle the quarterback in practice, but this likely would have been a sack in a real football game.
It's still hard to believe that this guy slipped to the sixth pick of the 2015 draft.
---