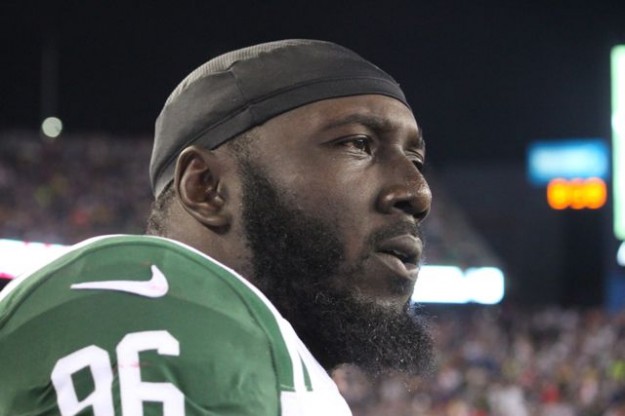 Mo Wilkerson was a hometown guy who made good.
He was a late first-round pick who turned into a star in his hometown.
And now he's being left home for the Jets' trip to New Orleans, and there is a good chance he's done with the team after the season.
While he's had some lateness issues which is unacceptable, I also think a particular newspaper poisoned the well.
That newspaper has destroyed this guy in his hometown over and over and over again, including an article that compared him to a "Goodyear Blimp." You know how tough this stuff had to be on his family?
Did the team have his back? Not sure. Don't think they have an answer on this front.
I'm sure he wants to get the hell out of here after getting the Douglas Marrone treatment from this paper. How's Marrone working out in Jacksonville.
The Jets shouldn't have given him a big-money contract extension before his leg was 100 percent healed. That was not a good business decision. They should have let him play on a one-year tag and see if he got back to his old dominant self.
Wilkerson, as team leader, should never be late to meetings. That is unprofessional.
Plenty of blame to go around here.
*****To subscribe to the monthly Jets Confidential Magazine, click below, or call 1-800-932-4557 (M-F, 9-5).
---