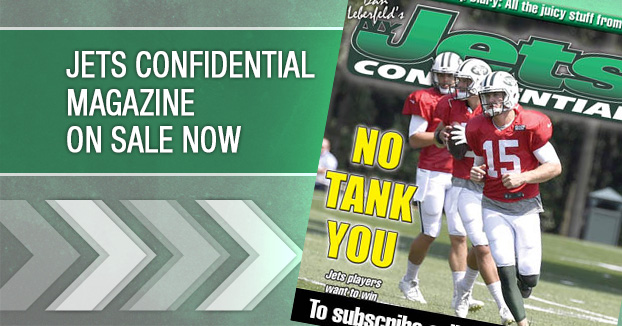 Q)What can you tell us about your touchdown catch?
Austin Seferian-Jenkins: It was just a great ball by (Jets QB) Josh (McCown). We worked during the week and we've really been working on our chemistry with that route. I was really happy that we were able to run it and execute it.
Q)What was Todd Bowles half-time message?
Seferian-Jenkins: Pick it up. We need to play to our level. We are playing down to another team's level. We hold ourselves to a higher standard. I'm not sure we reached that standard today, but we did enough to win.
Q)How would you describe the team's mindset?
Seferian-Jenkins: Everyone in this locker room doesn't give up. We all work really hard . . . every single day we come into work. These guys take a lot of pride in their craft. We're not going to come out here and just give up just because it's tough. It just means you go hard, you don't just stop.
---