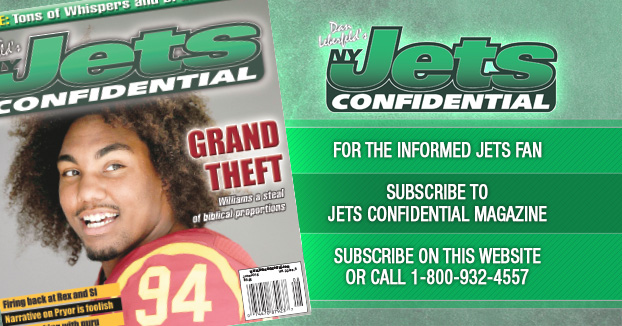 Q)How impressed are you with Leonard William's development?
Todd Bowles: Very. He's come along leaps and bounds. The mental part of the game is becoming slow to him, so he's doing a very good job.
Q)What is Williams doing better this year?
Bowles: He's understanding blocking schemes a little bit better and the game has slowed down for him. Before he was just running like a bull in a China shop. Now he understands what's happening to him and he's adjusting.
Q)Was there a point where the switch turned on for Williams?
Bowles: I think it's just a natural progression. When you play as a rookie, you learn so much more after 16 games. Coming back the next year, so mentally we expect him to be a little better than he was last year.
Q)Is Williams where they expected him to be in his second season?
Bowles: I'd say he's at the point where he's gotten a lot better. He can get so much better, but he's making a lot of progress. He doesn't have a ceiling, but he doesn't have a basement either. Right now he's steadily ascending.
Q)How can he get more sacks?
Bowles: People are paying attention to him (and) the ball coming out quicker. He's getting close. He's getting hurries. It's not always going to accumulate into sacks, but he's getting hurries.
---