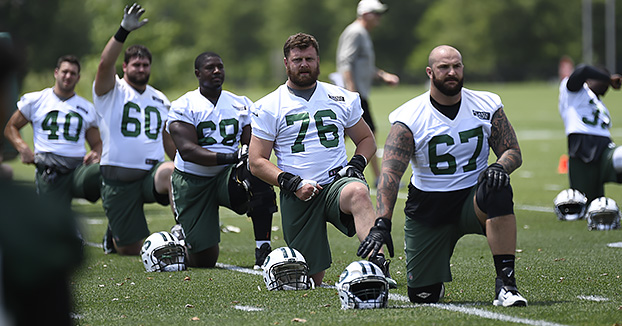 Pro Football Talk made a somewhat odd assessment of the New York Jets considering what time of year it is.
On July 8, Pro Football Talk's Mike Florio wrote, "The Jets currently stink."
How can any team stink on July 8? I don't get that. They haven't even played a preseason game yet, let alone a regular season game. All teams are 0-0 right now.
Look, I'm not making any predictions, all I'm saying is stop all the fake news about how bad the Jets are right now.
Let's see how this team comes together. Nobody knows.
I'm not prescient. I have no idea how the Jets are going to fair this season.
But one thing I know for sure, no team "stinks" on July 8.
---