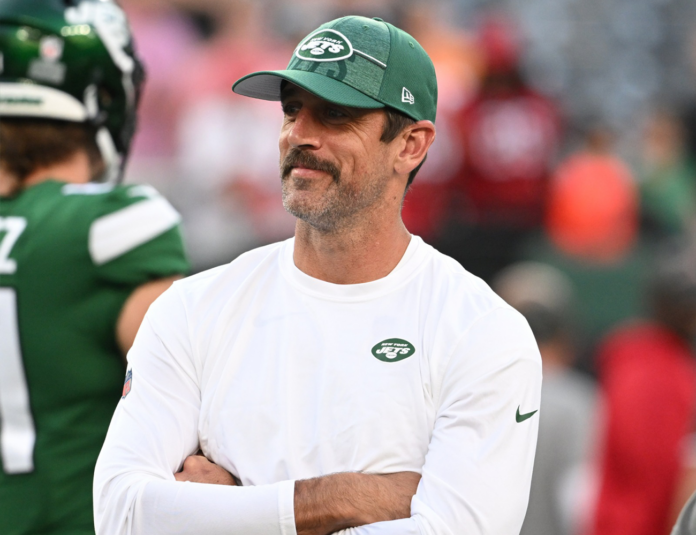 It's something you rarely see:
An NFL player, still playing at a high level, taking a major pay cut to help his team sign more players.
Generally, players sign new contracts with this in mind, like Tom Brady used to do, but rarely do they do this in the middle of an existing megadeal.
On July 26, NFL Network's Tom Pelissero announced that Aaron Rodgers signed a two-year, $75 million deal with the Jets, taking a $35 million pay cut
Why did Rodgers agree to the discount check?
"I feel great about what I'm making," Rodgers said about his new deal. "It wasn't really a negotiation, like back and forth, me starting at 50 and them starting at 20 and meeting somewhere. It was an easy conversation between, much of it between me and Joe (Douglas)."
Rodgers wants to help the Jets have the financial flexibility to add key pieces moving forward.
"Just talking about the state of the team and the opportunities that could be out there, that are out there now, that could be out there, and what both sides felt comfortable with," Rodgers said.
Very rare move by an NFL superstar.