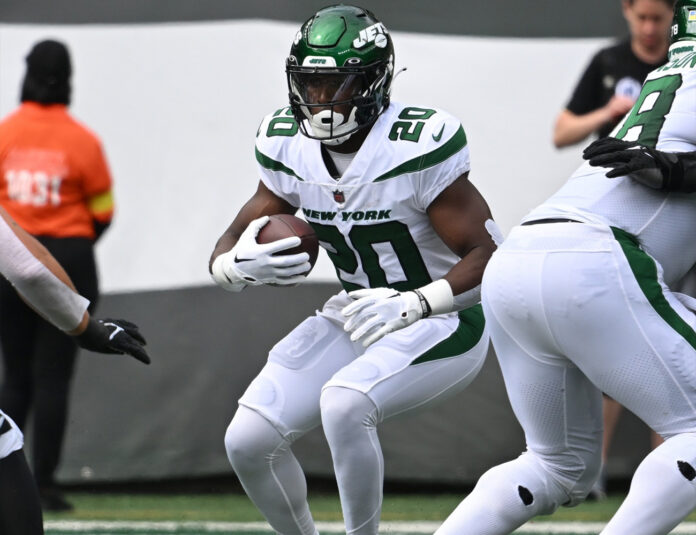 Aside from all the WR talent the Jets have, Aaron Rodgers also loves what this non-WR can potentially do in the Jets' passing game.
Breece Hall isn't just a talented running back, but a gifted receiver out of the backfield.
At a recent practice, Rodgers did some experimenting with Hall in the passing game and liked what he saw.
"We had a play in the move-the-ball period last week, where I just kind of drew something up in the dirt," Rodgers said. "It's something that we have and something we'll get to at some point, but with kind of four verticals and him split out (to) run a one-step slant, and he caught it and hit 21 plus miles an hour and he just looks like he's cruising."
Hall's game reminds Rodgers of a former standout running back in Green Bay out of Nebraska.
"We had a guy in Green Bay, who had a similar running style. as far as he was super-efficient, (Ahman Green), you know when he was running, nobody ever really caught him and it didn't look like he was going that fast, and watching Breece, he might not look like he's going like that fast, but nobody catches him. I mean he has elite speed," Rodgers said.
*******
The new issue of Jets Confidential Magazine is out and chock full of great info on the Jets you won't read anywhere else. To subscribe to the digital or print version of Jets Confidential, click on the ad below.