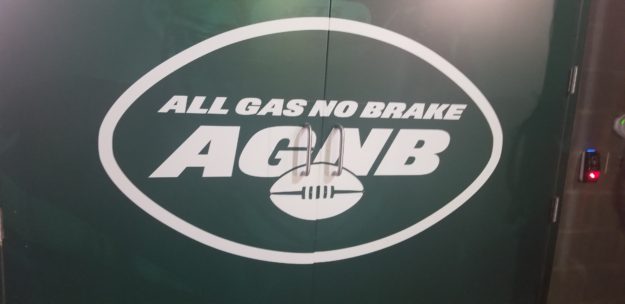 *Q)What did you think of the game Corey Davis had?
Robert Saleh: For Corey, he's had a couple of games where he knows he has more in the tank. For him to settle his mind and slow his heart rate down and play the way he did – especially against his former team where a lot of times, guys kind of (try to) do way too much – shows his professionalism and the resolve that he has. He was lights-out today.
Q)What was the effect of having WR Jameson Crowder back today?
Saleh: You guys saw it. He's a security blanket. That big third down conversion in overtime that I thought was going to end up getting us that win. He's a reliable one-on-one separator. When you have one of those security blankets and you know where he's going to be, those guys are priceless.
Q)What will this win do for Zach Wilson moving forward?
Saleh: We'll see, right? There are going to be a lot of things that he will need to take from this. Just like I said, just as losing a game doesn't define you, neither does winning. You have to stack these things up. You have to stack up great days and continue to get better. We have a really good opponent coming up in London. We have to do our best to find ways to get better and not read our press clippings.
Q)What was the defensive game plan like?
Saleh: On third down, it was going to come down to getting off the field and playing man coverage and doing everything we could to make Tannehill's life miserable. They were 5-of-19 on third down and we had seven sacks. I feel like (Jeff) Ulbrich did an unbelievable job preparing and the players did an unbelievable job executing.
Q)What areas did you see Wilson improve from last week?
Saleh: For Zach, it's just letting the game come to him. He didn't make any mistakes. The interception was unfortunate, but he made the right reads. He put the ball where it needed to be. He was aggressive when he needed to be. Believe it or not, he was boring when he needed to be. Just thought he did a really, really nice job playing this game.
*Excerpts from Robert Saleh's post game press conference following the Jets win over Tennessee.
---