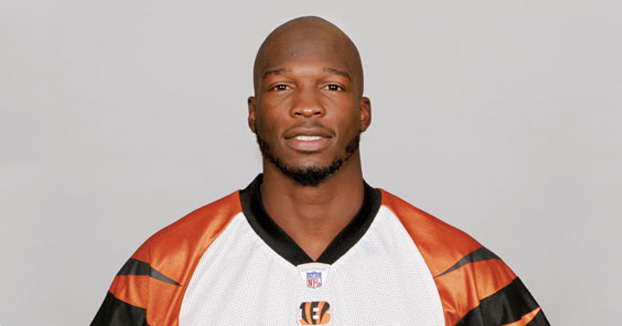 Content available exclusively for subscribers
Please subscribe now to unlock this article!
So if the Cincinnati Bengals move on from wide receiver Chad "Ocho Cinco" Johnson, should the Jets make a run at him? What does the 33-year-old have left? Dan Leberfeld takes a look . . .
Well, as you all know by now, Darrelle Revis wants him on the Jets.
"I want Chad to come here and play for us, to be a Jet," Revis told Metro New York. "I've been in his ear a lot about it … I think he could do well here. I've been telling him to come here."
If the Jets chose not to re-sign Santonio Holmes and/or Braylon Edwards, Johnson might be a less expensive alternative for one of the two.
Let's be honest – we all know this is the kind of move the current Jets' regime likes to make. They love the spotlight. They feel it helps their marketing/ticket sales.
So if the Jets do sign Johnson, we asked a couple of sources close to the Bengals, what Gang Green would be getting?
"He is a guy who can't break away from coverage, can't run block, pushes away too much (offensive pass interference) and is inconsistent," source #1 told us.
"Chad is a lot more talk than production these days," source #2 said. "He freelances a lot on his routes and what used to be routine catches are too often drops. Teams still pay a lot of attention to him. Even Rex said he's still a top receiver, but if you're in that top group of receivers you beat whatever coverage is thrown your way consistently and that simply hasn't happened the last couple of years.
"Owens was much better than Chad this past season. He had two 100-yard games this season (against NE and ATL) and both were cases in which the Bengals were down 24-3 at halftime. He missed the last two games with an ankle injury."
So if does become a free agent, it sounds like the Jets could get him cheap.
So what is his current contract status in Cincinnati?
"At the end of the season I thought for sure he'd be gone," source #1 said. "This is the final year of his contract with a club option for $6 million. Any other team and I'd say he wouldn't be around at that price but this is the Bengals and they operate in a world of their own. Mike Brown has him under contract and he won't likely just let him go as long as the club has the leverage.
"I don't think anything is going to happen regarding Chad or any other player until the league and NFLPA get a labor deal hammered out, whenever that might be."
But considering coach Marvin Lewis, who surprisingly will return as the team's coach, has been trashing Johnson this off-season, he's likely a goner.
But while the picture being painted by the sources isn't a great one, source #1 wants to make one thing clear – "Chad is not a bad guy. He's as 'Me' as the next WR but he is not malicious."