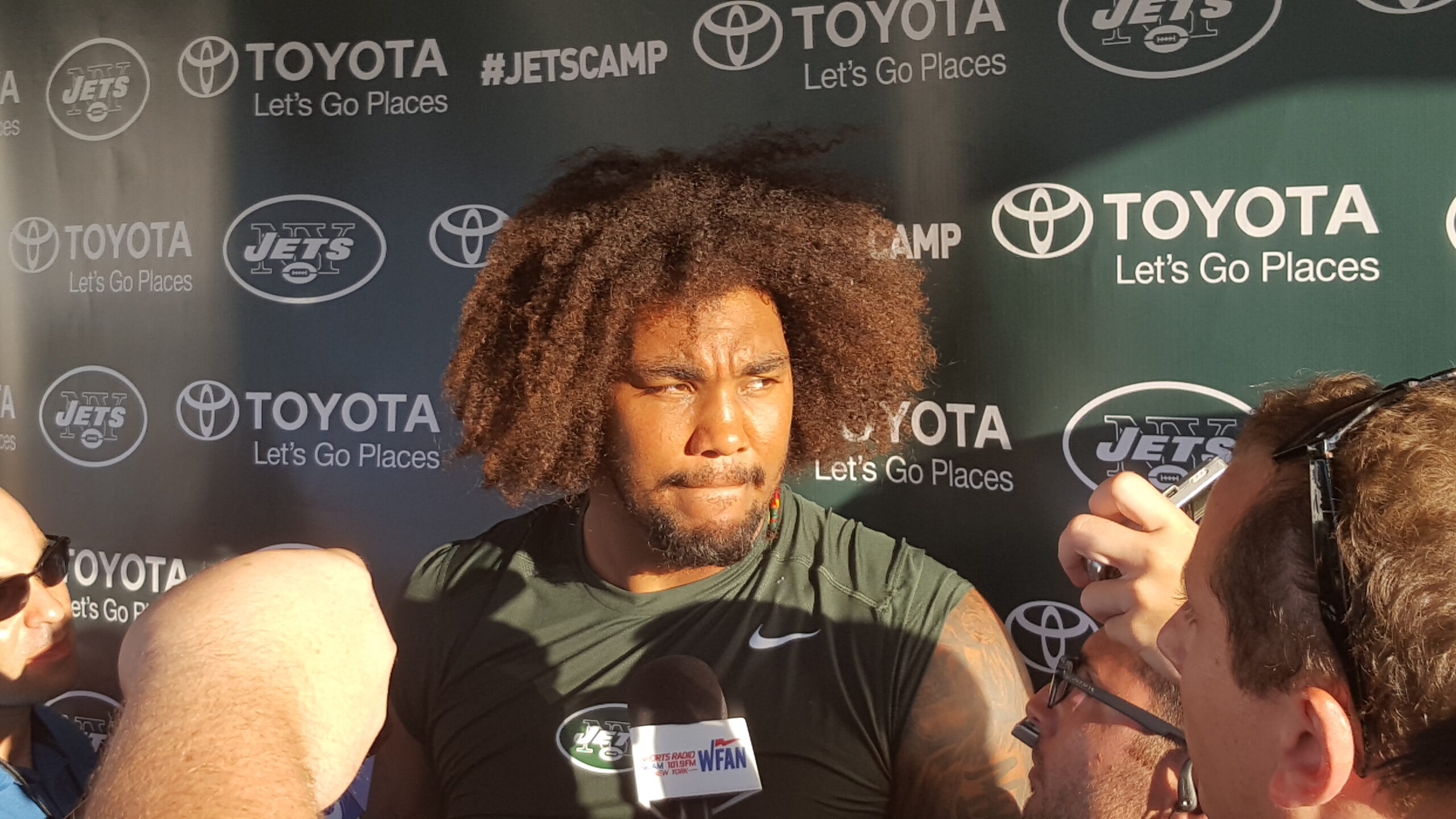 With no Jets practice today, here are some more random thoughts from Monday's practice . . .
*Veteran running back Matt Forte (30) still has impressive foot quickness. In a one-on-one drill, he showed good "quicks," with a stutter-step move to cut away from linebacker David Harris and haul in a pass.
*Defensive end Leonard Williams showed his enormous potential on a play early in the team period of practice. He beat center Nick Mangold into a gap, and stopped Forte for a loss in the backfield. Williams moves extremely well for a 302-pound athlete.
*Of all the Jets' outside linebackers, Columbia's Josh Martin is probably the best in coverage. He had a near pick on Christian Hackenberg, but dropped it. Now the drop wasn't a good thing, but the quickness in his backpedal to get into position to make the play was impressive.
*From the Captain Obvious department – super-quick rookie receiver Jalin Marshall looks like he's going to be quite a weapon on bubble screens.
*Jets reserve center Wesley Johnson has excellent mobility. On a screen to running back Bilal Powell, Johnson had a block 20 yards down the field on a linebacker.
*Reserve running back Antone Smith has impressive speed and quickness. He had a run up the middle where he looked like he was shot out of cannon. He's also a very tough cover for linebackers in the passing game.
To subscribe to the monthly Jets Confidential Magazine, loaded with Jets scoops, click below . . .