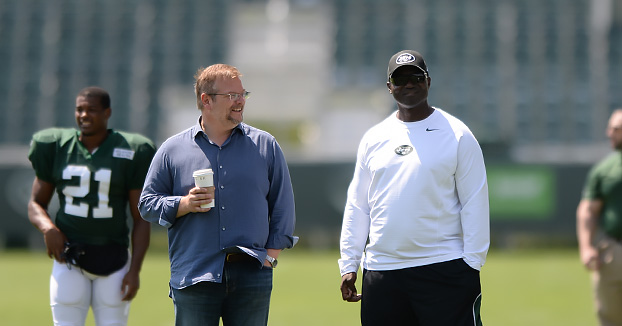 Florham Park – Stop it!
Christian Hackenberg shouldn't play this year.
It doesn't matter that the Jets are 4-11. He's not ready. He came in as a major project after two rough years at Penn State playing in an offense that didn't fit his skill set behind a bad line.
He has rare arm talent and great size, but came to the Jets in need of a lot of work on his mechanics and footwork.
The Jets are doing the right thing ignoring the white noise and taking it slow with him. The Jets are smart to ignore the "instant gratification" crowd.
And forget the "bust" nonsense at this juncture. It's way too early to judge this pick. Let's check back in a year or two.
Hackenberg should not play this year.
And if Bowles keeps him off the field in Week 17, he isn't betraying fans and it's not an utterly damning QB decision.
*****A subscription to the monthly Jets Confidential Magazine makes a great holiday gift. Call 1-800-932-4557 (M-F, 9-5) to order the gift that keeps on giving.
---