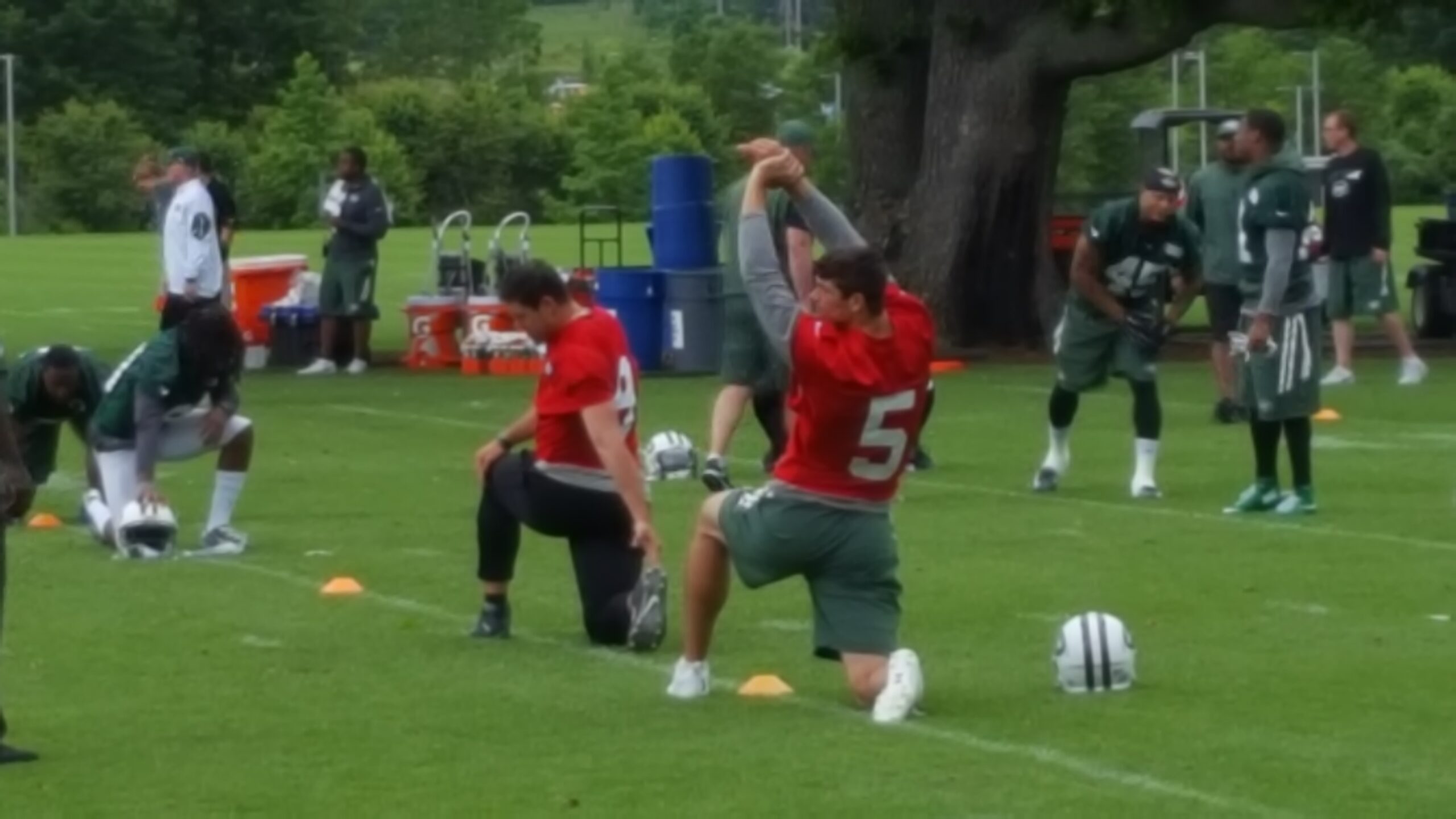 Content available exclusively for subscribers
Please subscribe now to unlock this article!
New Jersey – Let's get into a few more transactions and also what is going on with the Jets' quarterback room. Let's get started . . .
In wrapping up my series on the Jets' first wave of transactions, the Jets released three more players to get to 75.
Safety Dion Bailey was waived-injured.
I think Bailey could be a very good NFL safety – he's instinctive, tough and smart, but he just hasn't been able to stay healthy.
In Seattle, he missed his rookie season with a high ankle sprain.
And then shortly after being claimed by the Jets last year, he suffered another high ankle sprain, ending his Jets season.
In the off-season workouts, he suffered a knee injury, and then over the last week, he missed practice, and the Giants game, with an elbow injury.
Look, it's not his fault he keeps getting hurt, but it's hard to keep a player with his long list of maladies. It's one thing after the other.
I think he will re-surface somewhere, but I don't blame the Jets for moving on.
I think one of his problems physically is that he played as linebacker for three years at USC, way undersized, and I think that beat up his body. I think it's starting to catch up to him.
The Jets also released defensive end Jake Ceresna and running back Romar Morris.
Ceresna was from SUNY-Cortland where the Jets used to train, so there could have been a PR element to that signing. He was a tweener in the Jets' defense – really not big enough for defensive end, but not fast enough for outside linebacker.
Morris flashed early in camp, but is very undersized and needs to get stronger, and took a beating in camp and the preseason, and he ended up blowing out his shoulder in a training camp practice. He has tremendous speed, and has the potential to be a good third-down back and kick returner, if he gets another chance somewhere . . .
I want to say something about this Jets' quarterback situation.
I think it's a mistake to keep four quarterbacks.
It's going to cost them a quality player at another position like the offensive line or linebacker.
I would trade Geno Smith (if they can).
First of all, from what I've seen all summer, there really isn't a big difference between the talent of Smith and Bryce Petty. Obviously Smith has more real game experience, but I still didn't see a big difference on the practice field.
Also, the well has been poisoned. The fans have turned on Smith and many are treating him with tremendous vitriol (at practice, games and on social media). He's also battling the media. I'm not saying you make personnel decisions based on public opinion polls, but sometimes you get the sense it's time for a change.
And here is the other thing, and I don't want to say this the wrong way, but I get the sense that Petty works a little harder. He was constantly the last guy off the practice field in training camp. He would often do this extra work with Ryan Fitzpatrick and Christian Hackenberg. I never saw Geno join them.
There was a national media figure, a former player, at practice during camp. I'm not going to name him. But he told me he was on the field before practice the day he was there, and Petty, Fitzpatrick and Hackenberg were on the field working early, and Smith wasn't with them.
Look, I'm not here to question Geno's work ethic. I'm sure puts in a lot of work. But these situations I saw after practice, and what the former player saw before practice, are bad optics.
Quarterbacks need to be the first guys in and the last guys out of an NFL complex. The position is so difficult it requires that kind of work.
August 31, 2016
Premium will return by 11:59 pm on Thursday from Philadelphia.