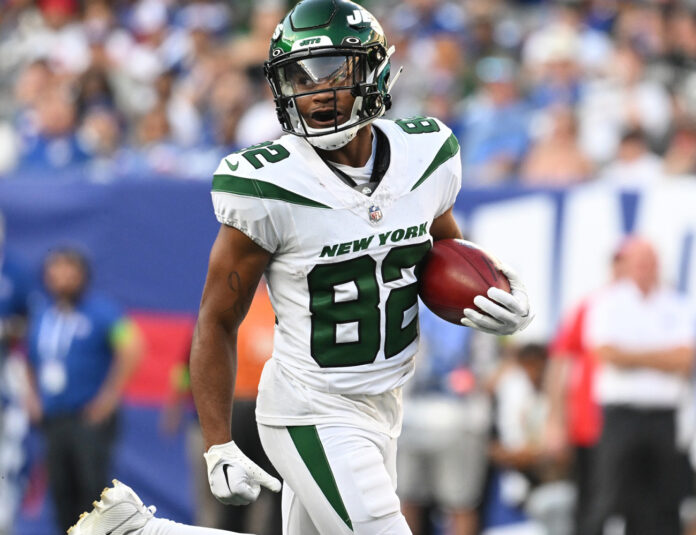 It looks like the New York Jets landed two steals in undrafted free agent wide receivers Jason Brownlee (Southern Mississippi) and Xavier Gipson (Stephen F. Austin).
These guys clearly should not only have been drafted, but should have been drafted in the middle rounds.
They both looked good in camp, and both shined against the Giants in the final season game, especially Gipson, who had 7 catches for 79 yards.
Brownlee is a big, physical receiver who is good at climbing the latter and high-pointing the ball over defensive backs, and Gipson, is dynamic after the catch, with special skills running in the open field.
Don't judge Gipson by going to a 1-AA school. He was an SMU recruit coming out of high school, but for some reason ended up at a 1-AA school, but it wasn't due to talent.
While they still have a lot of work to do, and a lot to prove, the talent of each was quite apparent in training camp and the preseason.