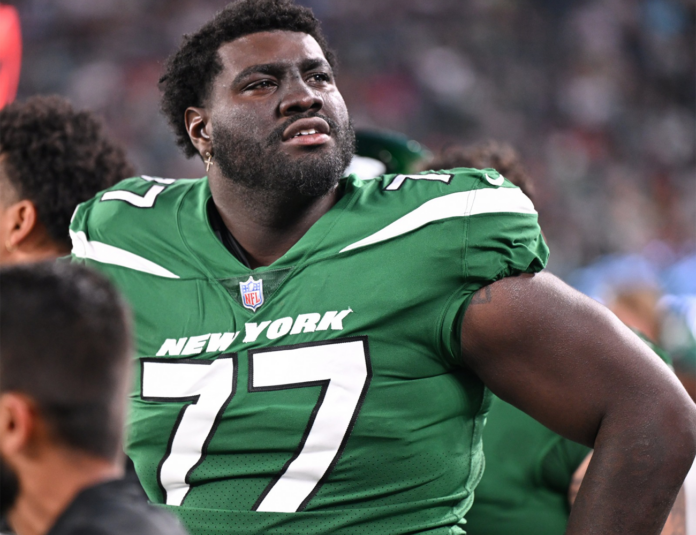 Florham Park – It's been a while since he's played football.
So the Jets aren't going to rush him back into the starting lineup.
Jets fourth-year offensive tackle Mekhi Becton, has been running as the backup left tackle behind veteran Billy Turner early camp. Last year's starting left tackle Duane Brown is on PUP.
Though Turner is a solid player, who has 75 career NFL starts at both guard and tackle over his nine NFL seasons, not many expected him to be ahead of Becton early in camp.
But after essentially missing two full seasons (aside from one half of football in the 2021 opener) with right knee injuries, the Jets don't want to rush Becton back into primetime, even after his amazing body transformation this past off-season, losing 50 pounds.
"I"m pumped for him; he's worked so hard to drop his weight and get himself into shape," said Jets coach Robert Saleh. "He just has to learn how to trust his knee and find a way to get comfortable with it, but he's moving in the right direction. "