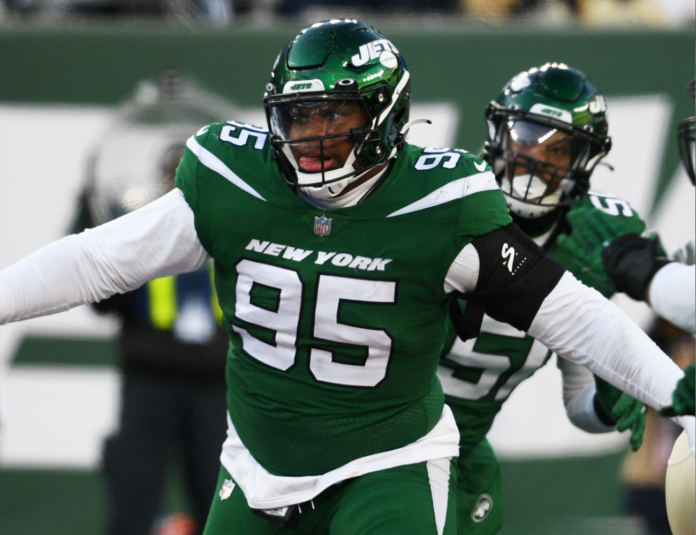 Duncan SC – On Wednesday, this Jets player was absolutely dominant in the Jets' practice against the Carolina Panthers in Spartanburg, SC.
The Carolina offensive line had virtually no answer for Jets defensive tackle Quinnen Williams, who lived in the Panther backfield.
He beat Panthers guard Brady Christensen for a couple of QB pressures, and when he was done with him, he moved further inside, and beat center Justin McCray for a pressure.
These players could just not handle Williams' first step quickness into gaps.
Williams was the most impressive player on the field today at Jets-Panthers joint practice at Wofford College.