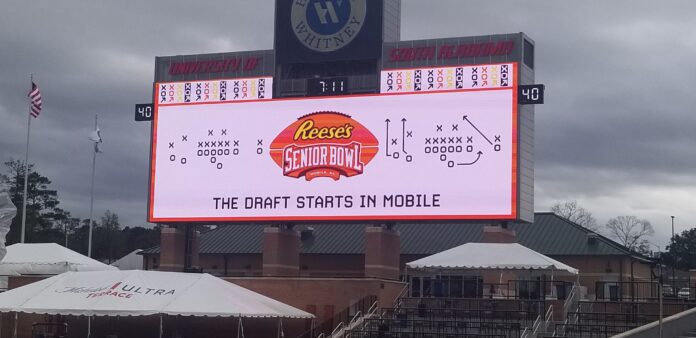 Content available exclusively for subscribers
Please subscribe now to unlock this article!
Watching it, it's pretty clear what the Jets need.
While Mathew Stafford and Cooper Kupp deserve a ton of credit for the Rams winning the Super Bowl, it's their defense that was probably the key.
Led by Aaron Donald, that defense came up huge, especially with Donald pressuring Joe Burrow into an errant throw at the end, as the Bengals attempted to get into field goal range to tie the game.
That is what happened at the end, but also at the beginning when in the first quarter, Jalen Ramsey broke up a pass to Tee Higgins in the end zone forcing a field goal.
Donald is a superstar, as is Ramsey.
As is defensive end Von Miller. The other end, Leonard Floyd, isn't a superstar, but a heck of a player.
So right there are four defensive difference-makers. How many do the Jets have right now?
That is how you win in the NFL, aside from landing a franchise QB. You need to have probably between 8-10 difference-makers on your team – players the opponents fear who can change a game.
The Jets offense is starting to compile guys who look like they can be difference-makers like Elijah Moore, Michael Carter and Alijah Vera-Tucker.
On defense, who do they have that other teams need to game-plan special for?
The Jets promote C.J. Mosley quite a bit on their website and social media.
They introduce him last on defense at the stadium, which is usually indicative of a player deemed the top player on a unit.
Look, he's a good player, but do other teams need to game-plan for him?
Don't get me wrong, he does a nice job. He's a solid inside linebacker and a good leader, but is he a transcendent talent at this point?
Look Mosley is an asset to the Jets, and they need more players who are dependable as he is, but they need so much more around him. And also, they need him to make a little more of an impact in coverage. This past year he had two PD's and no picks. At the position he's playing you need a little more than that.
But the point of this post isn't to go after Mosley, who was one of the few bright spots, but to point out this defense needs to add three or four defensive difference-makers.
They were the NFL's worst-ranked defense in this past season that just wrapped up. Doesn't that say enough right there?
So for all these people talking about picking an offensive tackle at four, I just don't get it. Did you watch the defense? Did you watch the Rams?
One incumbent player who could be a difference-maker is Quinnen Williams, but he needs to be more consistent. He flashes at time, but needs to flash more. He needs to be a poorman's Aaron Donald for the Jets. Nobody is going to be as good as Donald, but Williams needs to be a consistent game-wrecker, not a once-in-a-while game-wrecker.
But who else do they have? John Frankin-Myers flashes at times, but needs to flash more.
So at four and 10, they need to add a dynamic pass rusher and #1 corner, or maybe even a defensive tackle to add to the rotation, since they rotate so much, and need to go four deep at defensive tackle. Maybe add another defensive player with one of their picks in the second round.
Look people, this is a borderline Jets defensive emergency that needs to be addressed this off-season.
This isn't about just being patient with young players, because if a guy has a special talent, even when they're learning, you see it pretty quickly. We saw it with Moore, Carter and Vera-Tucker last year as they were learning.
The Rams have four special talents on defense, and look what it did for them on Sunday.
Joe Douglas needs to enter this off-season with the mantra – "I need to build a dominant defense."
And you do that with dominating players.
February 14, 2022
Premium will return by 9:30 pm on Tuesday.