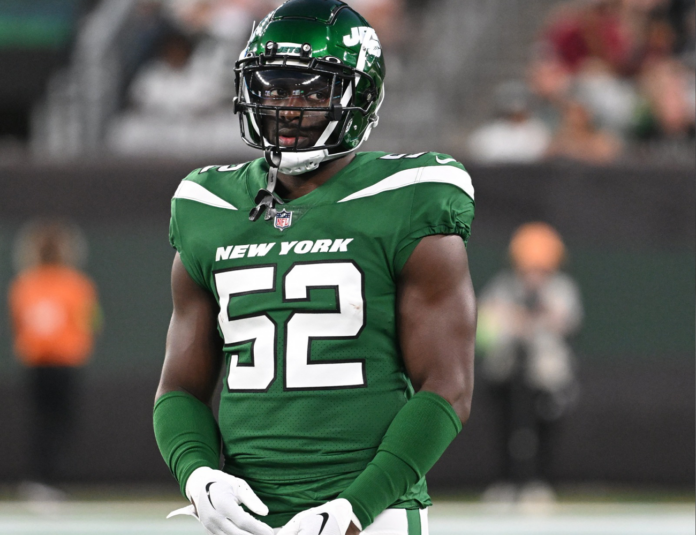 Duncan SC – He hasn't been with the Jets long, but he made his presence known on Wednesday in the Jets' practice against the Carolina Panthers.
Talking about Sam Eguavoen, who the Jets signed three days ago after a rash of injuries at linebacker.
The former CFL standout and Miami Dolphin flashed today against the Panthers.
First, he started a bench-clearing scrum, after executing a big hit on a Carolina player who caught a short pass over the middle. Sorry I did not catch the name of the player he hit, but if you don't see it initially in camp, there are no replays. However, I can tell you the hit was totally legal and not dirty. It was just a perfectly executed hit with very good technique and pad level.
Then, he had two impressive run stops on running backs, one around the line on a run up the middle, and another for a loss.
Watching Eguavoen today, he certainly looks like more than a training camp body.