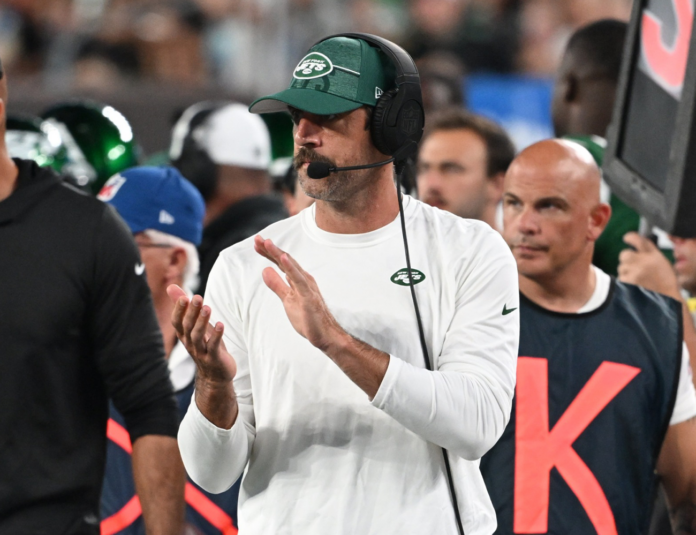 Whatever the Jets offensive line looks like to start the season, this factor will help that unit . . .
And that is Aaron Rodgers making quick decisions and getting rid of the ball fast on many plays.
The record for the least amount of sacks given up by an NFL team were the 1988 Miami Dolphins, giving up just seven. Their QB was Dan Marino, known for getting rid of the ball quickly.
So Rodgers' approach should help the Jets line a great deal.
"It always helps, you know, just his ability to get rid of the ball in a timely manner," said Jets coach Robert Saleh about Rodgers. "Carl (Lawson) made the comment that he's not even out of his stance and the ball is gone already, so that in itself helps with alignment."
Offensive linemen usually take the blame for sacks, but sometimes the fault lies with the QB holding the ball too long.
Don't expect too many sacks like that with the 2023-24 New York Jets.