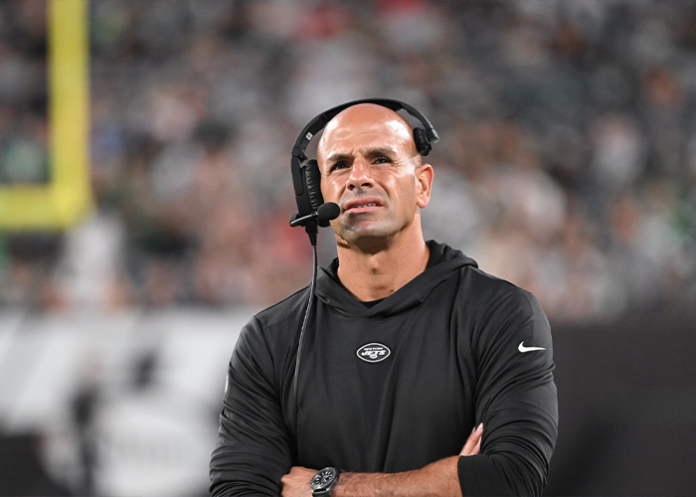 Morris County – Jets rookie center/guard Joe Tippmann suffered a knee injury on Saturday in the team's loss to Tampa Bay in the preseason.
"Knock on wood, we're anticipating that he'll be available for the beginning of the season," said Jets coach Robert Saleh on Tuesday.
After Tuesday's practice ended, I saw Tippmann walking off the practice field with a compression sleeve on the leg with the injured knee.
He wasn't wearing a brace and was walking pretty normal, with no limp, and didn't seem to be favoring the knee.
This certainly doesn't look like a serious injury at all.