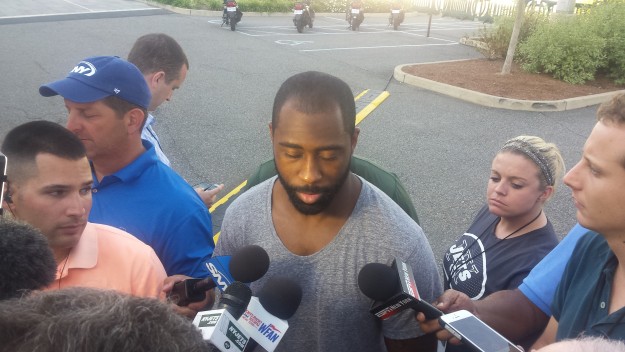 Against the Washington Redskins, Darrelle Revis was beat for a touchdown by wide receiver Pierre Garcon.
He didn't look Revis-like on this play because he was beat relatively easy. What happened?
"He got beat," Todd Bowles said on Wednesday. "He guessed wrong. It happens."
Exactly. It happens. He's human.
But the word "guessed" intrigued me.
So I decided to ask Bowles, a secondary guru, what his philosophy is on defensive backs "guessing" on plays. It doesn't sound like a fundamentally-sound concept. He gave an interesting answer, and here it is . . .
"That's all about the trust you have in your player. You have a corner that you trust, and we trust Darrelle (Revis) in calculated guesses, sometimes you're going to get beat and those type of things happen. If you have a corner that guesses every play inside and out and he's fifty-fifty on getting beat, no you don't want that to happen. Sometimes out there during the course of the game you see things and you see certain splits and you take a calculated risk at that time. You don't take too many of them and there's a fine line, but Sunday was fine, he just got beat."
---