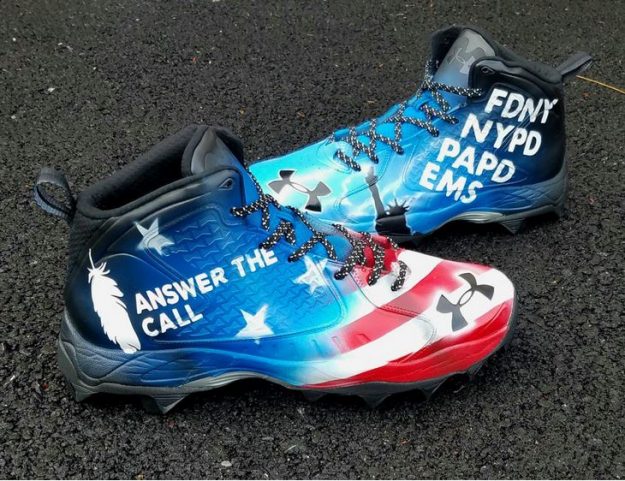 *JETS HOLD TOY DRIVE PRESENTED BY CLOROX TO BENEFIT JERSEY CARES
Donations support Jerseys Cares' Annual Frosty's Friends program
December 13, 2016 — The New York Jets in conjunction with Jersey Cares and Clorox will hold a Toy Drive on December 17, 2016, at MetLife Stadium before their game against the Miami Dolphins. Fans are encouraged to bring a new, unwrapped toy to benefit Jersey Cares' Frosty's Friends program that will be collected at all gates upon entering the stadium.
As part of Clorox's support, the company has bought 70 tickets to the game and donated them to Jersey Cares to distribute to underserved families this holiday season. There are millions of children in need of joy and cheer all over the world – and so many here in our own New Jersey backyard. This year, Jersey Cares received more than 3,000 letters from children who may not normally receive any gifts during the holidays. Thanks to the thousands of people who have answered the children's letters, and your help with The Frosty's Friends Toy Drive, Jersey Cares hopes to brighten the lives of 6,000 children this year.
WHO: New York Jets and their loyal fans
WHAT: New York Jets Toy Drive presented by Clorox
WHERE: MetLife Stadium
WHEN: Saturday, December 17th, 2016
WHY: Jersey Cares
The New York Jets take great pride in a long-standing, year-round commitment to our community. Programs funded by the New York Jets Foundation look to positively influence the lives of young men and women in the tri-state area by promoting fitness, supporting youth football and preventing bullying, particularly in disadvantaged communities. From launching football teams at urban high schools to urging students to be active for at least 60 minutes every day to fostering positive school environments, the New York Jets invest in programs that make a difference in the lives of others. In addition to our focus on youth development, the Jets support the efforts of the Alliance for Lupus Research and numerous established charitable organizations and causes sponsored by the NFL.
About Jersey Cares
Image result for jersey cares logoJersey Cares is a dynamic nonprofit organization that meets community needs by making volunteering in New Jersey easy, fun and meaningful. Jersey Cares works directly with local nonprofit organizations and schools, identifying their needs and training volunteer leaders to manage projects that address them. Jersey Cares volunteers have provided thousands of hours of service to communities, including: mentoring troubled teens, reaching out to isolated seniors, working with the mentally and physically challenged, restoring the environment and assisting children with their schoolwork. Jersey Cares offers meaningful volunteer opportunities that showcase the rewards of civic engagement and address some of our communities' most serious needs.
*Press Release
---