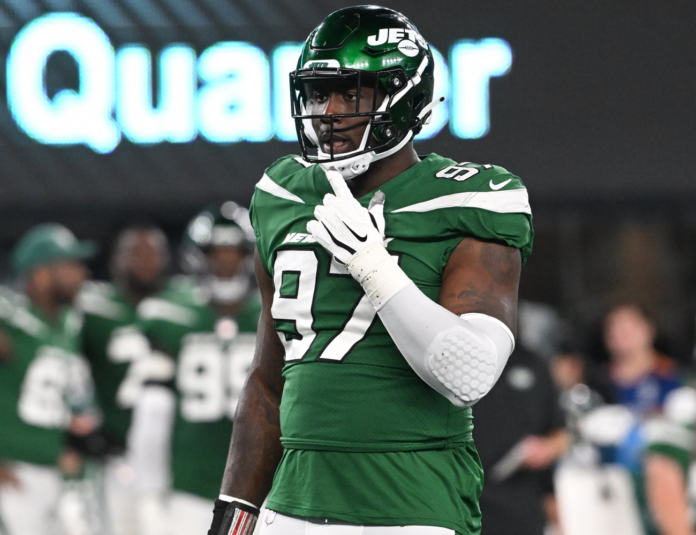 Florham Park – There is a lot of interest in the progress of these two young Jets linemen. . .
And with so much focus on the QB play in camp, which is understandable with Aaron Rodgers in town, sometimes the line play goes under the radar.
But it should be noted, that in Monday's practice, two young Jets offensive linemen, had terrific run blocks opening big holes.
First Jets rookie center Joe Tippmann did a nice job sealing off defensive tackle Isaiah Mack, opening up a big hole up the middle for rookie running back Izzy Abanikanda, leading to a nice gain. Then, later in practice, offensive tackle Mekhi Becton, who is coming back from a pair of knee injuries, did a nice job getting to the second level and taking out linebacker Hamsah Nasrildeen, on a long run by Abanikanda off left tackle.
Granted these are only two plays, one for each lineman, but they were noteworthy.
Because there is more going on out there aside from what the quarterbacks are doing.