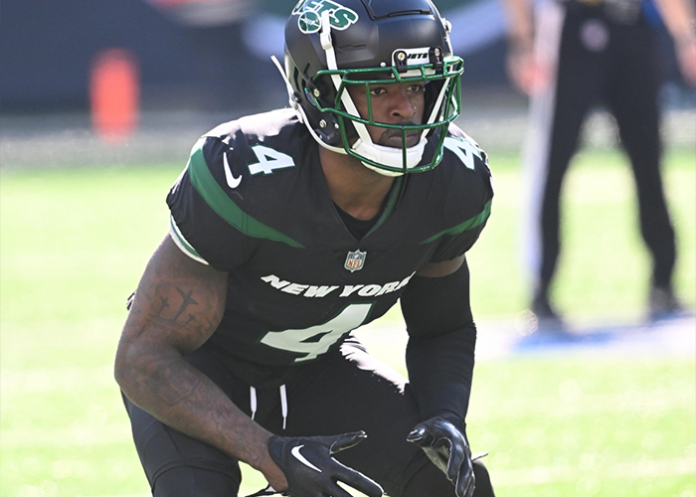 He had two really nice plays defending Aaron Rodgers at Jets practice today in Spartanburg, SC . . .
Rodgers ran a deep out to the left side to WR Malik Taylor and CB D.J. Reed coverage was impeccable, and the pass fell incomplete.
Then later on, Rodgers ran a bootleg to the right side and threw a mid-range pass on the sideline to Taylor, and Reed broke it up.
Reed, who had a terrific initial season with the Jets last year after signing as a free agent from Seattle, continues to be a very good investment for the Jets.