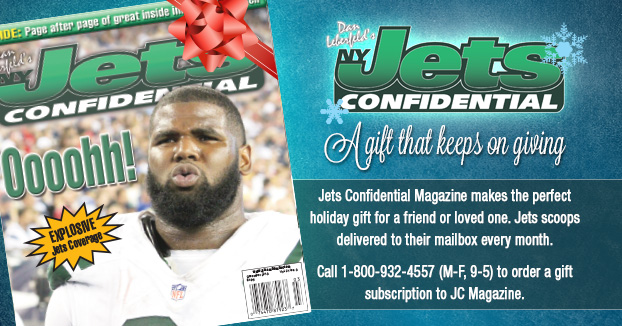 Warren Sapp was critical of Sheldon Richardson in the New York Daily News today.
Some people compared Richardson's game to Sapp, and he's offended by that.
"So if you're highly skilled, you should be able to rush the passer, right? … Was he defensive player of the year in college? Was he an All-American? You're comparing him to a first-ballot Hall of Famer?"
"What does he do well?" Sapp asked about Richardson.
Stuffing the run, he was told.
"Yeah. A run stuffer in a pass-first league," Sapp mocked.
Sapp covers the entire league, so he doesn't have a lot of time to look at film of all 32 teams.
So here is some help.
You see, while Richardson didn't have a ton of sacks (3.5), he had a lot of QB pressures, which are really important as well. Here is some information that somebody needs to forward to Sapp . . .
On the Cleveland Browns' second series, Richardson hit quarterback Jason Campbell as he threw and this led to an incompletion on the left side of the end zone.
Early in the second quarter of that same game, Richardson shed Pro Bowl center Alex Mack, and hit Campbell as he threw incomplete to running back Edwin Baker over short middle.
On the New Orleans Saints' final possession of the game, Richardson beat center Brian De Le Puente with a spin move, and forced quarterback Drew Brees to throw an errant pass over the middle to Lance Moore.
Also on the Saints' final possession, Richardson beat guard Ben Grubbs with a spin move, and it forced Brees into an errant throw to the left side.
In first Jets-New England game, Richardson beat center Turk Wendell, and he and Calvin Pace pressured Tom Brady who fumbled (the Patriots recovered).
Those are five QB pressures right there, and there were more.
And let's not forget that he also drew a few holding calls because he was too quick for many linemen.
Against Pittsburgh, Richardson drew a hold on right tackle Marcus Gilbert on the Steelers' first possession.
Against New Orleans, Sheldon Richardson was too quick for Jahri Evans into a gap, and this forced the guard into a holding call.
Sapp is dead wrong. Richardson isn't just a terrific run stuffer, but also a good pass rusher.
"Facts are stubborn," John Adams said.
---