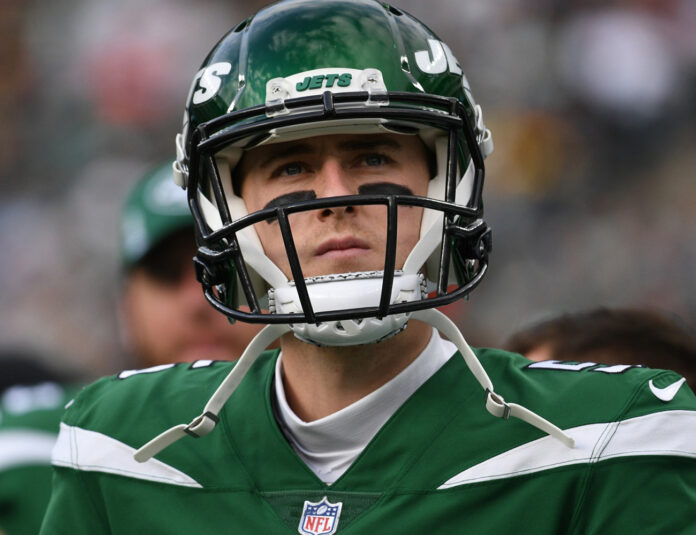 Content available exclusively for subscribers
Please subscribe now to unlock this article!
Never understood why this was a thing . . .
On September 4, the Miami Dolphins officially named Mike White as their #2 QB.
Was there any doubt?
Do you think they signed him at the beginning of free agency, right out of the gate, to be the #3?
Do you think they signed him to a two-year deal for up to $16 million to be a #3?
Does that sound like #3 kind of money to you?
Do you guarantee $4.5 million at signing to a #3 QB?
Skylar Thompson's entire rookie contract is a four-year deal for $3,7 million. So White's bonus is more than Thompson's entire contract.
This whole idea that there was a battle for the #2 job, between White and Skylar Thompson was absurd.
Why the heck do you think the Dolphins signed White so fast in free agency?
This just in – The Dolphins starting QB, Tua Tagovailoa, gets hurt a lot. It's not his fault. It is what it is, but because of that, and after Tua's concussion nightmare last year, they wanted to add a high-quality insurance policy in case Tua got hurt again.
They made a bee-line for White once free agency started.
Mike McDaniels knows White is an undervalued commodity.
Anybody with a clue at what they're watching knows that.
All you have to do is watch his performances against the Cincinnati Bengals and Chicago Bears.
The guy has good pocket presence, can read defenses and is accurate.
If White had not broken five ribs against Buffalo, and had to miss time, and when he came back wasn't 100 percent, he might still be the Jets QB.
Now, it's hard to argue with the Jets' decision to trade for Aaron Rodgers.
But if White was healthy, and the Jets grabbed a wildcard with him last year, he'd likely still be working at One Jets Drive.
White couldn't wait to sign with his hometown Dolphins, He's a Pembroke Pines native.
However, you could argue that the best-case scenario for the Jets would have been to bring White back to be Rodgers' backup.
Anybody with a clue knows White is better than Zach Wilson right now.
Now Wilson's summer was called "awesome' but he didn't throw a touchdown pass in four preseason games, so some might argue with that review.
But here is the deal people.
If Tua gets hurt, and White goes in and shines for the Dolphins, it's going to be painful for Jets fans, even if Rodgers does well.
We all know what a bitter rivalry the Jets and Dolphins have.
And maybe White signed with Miami hoping to stick it to the Jets.
But to me, one of the strangest stories of the summer was the supposed battle in Miami for the #2 QB job.
Get a clue, people. There was no battle.
"To be able to understand our system in such a short period of time like Mike White did, and the command that he exudes in the huddle … relying on Mike White's veteran experience and really all the growth he had this offseason made me feel pretty comfortable with that," said McDaniel.
If Tua gets hurt, and White goes out there and does what he's capable of doing, this signing could be on the steals of free agents.
September 5, 2023
Premium will return by 9:30 p.m. on Wednesday.