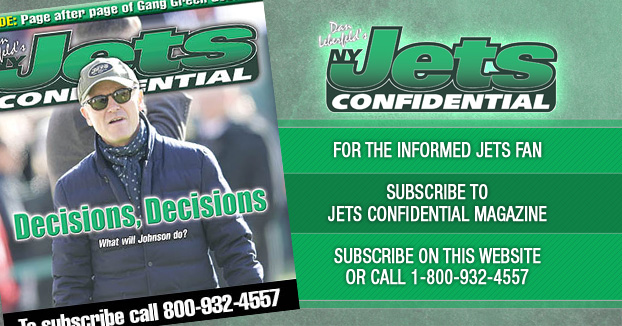 Content available exclusively for subscribers
Please subscribe now to unlock this article!
It's the best way to go . . .
. . . whether some people want to hear it or not.
Reaching for need in the draft is usually a big mistake.
And long-time GM, and scout before that, Dave Gettleman, talked about this the other day.
"It is still about value," Gettleman said. "Who is going to give you the most value at that spot? When you start reaching for the need, you get into trouble. You can never have too many good players at one position … I won't force a pick. You can't draft for need. You'll get screwed every time. You'll make a mistake."
Some people yawn when you say this, but it's a time-tested theory.
You don't spend millions of dollars on scouting every year to set up a value board to jump around and pick for need. You set up the board, regardless of position, based on your value system, and you stick to the board.
One of the reasons Gettleman is now the Giants GM, is the former GM, Jerry Reese, reached for need in the first round two years in a row, and both picks didn't work out well. In 2015, they reached for offensive tackle Ereck Flower with the ninth pick overall, and then the year after, cornerback Eli Apple, with the tenth pick, way too high for each player. Both reaches, both based on need, and both blew up in their faces, and both are playing elsewhere.
In the 2013 draft, the Jets reached for cornerback Dee Milliner with the ninth pick overall even though he was a major medical risk after having five surgeries while playing at Alabama. And then he couldn't stay healthy with the Jets, and was out of the league after three years following myriad injuries.
Jets Confidential broke a story a few years ago that former Jets GM John Idzik picked Milliner, even though the Jets' medical staff advised him against it.
If you want to take a flyer on a medical risk later in the draft, fine, but when doctors tell you to stay away, and you pick the guy ninth overall because you need a cornerback so bad, that is a textbook case of reaching for need.
The Jets reached for Darron Lee because they thought they needed a coverage linebacker.
Stick to the board.
Remember when the Washington Redskins picked Michigan State QB Kirk Cousins in the fourth round after picking RG III first overall? That shocked many. Why pick a QB in the fourth round when you already picked one in the first? Well, how'd that work out? Cousins turned into the better QB for the Redskins before signing with Minnesota for big money last year.
In 1984, when the Jets picked OLB Carl Banks in the first round, people wondered what they were doing because they already had Lawrence taylor, and had bigger needs at the time. How'd that work out? Taylor and Banks became one of the better OLB combinations of their era.
This is another reason why mock drafts mean so little, because almost always the "mocker" is fitting a team with a player based on need.
It's always best to stick to the value you board you set up in the war room.
That is why you spend a fortune on scouting – all those scout salaries, all that travel expense and so forth.
But of course, if needs meets value, there is nothing wrong with picking a need.
Just don't reach for need.
April 19, 2019
Premium will return by 9:30 pm on Monday.