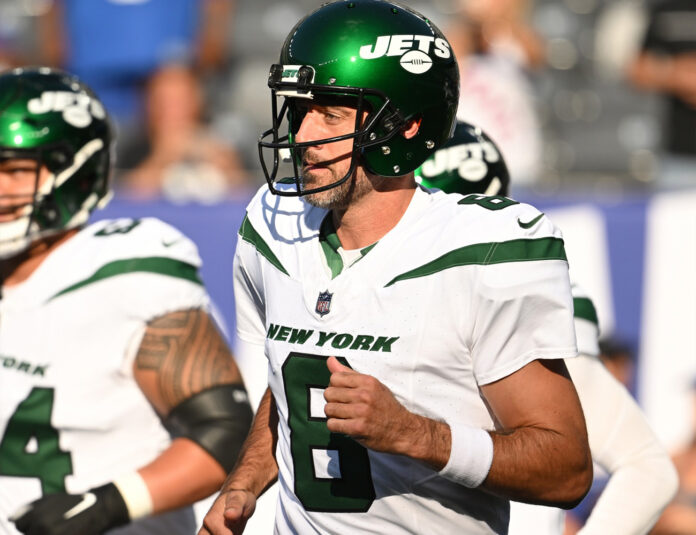 Don't always agree with his takes, but on this one, I think he's spot-on . . .
"At the end of the day, it comes down to Aaron Rodgers with Gang Green," said Stephen A. Smith on First Take. "There is no question about it. If Aaron Rodgers doesn't bring his A-Game, all the aspirations everyone is talking about with them, they are not going to come to fruition, are not going to happen."
He's probably right.
Yes, the Jets have a pretty talented roster aside from him, but if he's vintage Aaron Rodgers, they could perhaps win 10-11 games and compete for the division title or a wild card, but without him, the record could be reversed.
There are about 5-to-6 quarterbacks in the NFL, who are capable of putting teams on their backs, and when things aren't perfect around them, they can still consistently lift teams to wins.
There were seasons when Tom Brady and Peyton Manning were in their primes, where their teams went, let's say 13-3 or 12-4, where when you looked at the team's injury report, or at weaknesses at a certain position, you could argue, that those teams could have been 3-13 or 4-12 without the elite guy under center.
In a QB-driven league, the ability of certain top-shelf quarterbacks to be the rising tide to lift all boats is incredible.
And the Jets now seem to have one of those guys.
************
To subscribe to Jets Confidential Magazine, click on the ad below.  A must-read for Jets fans with so much stuff you won't read anywhere else. Truth.