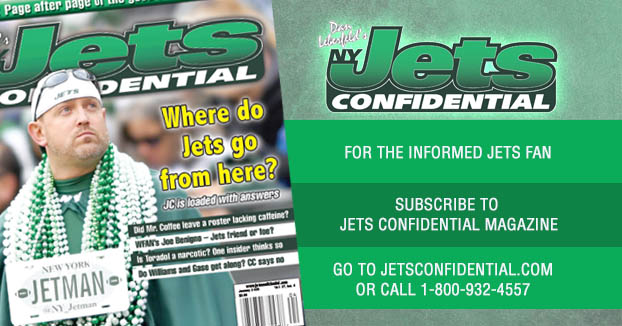 This signing turned into a very poor move by the Jets' prior regime. What went wrong?
NFL Network's Ian Rapoport announced today that the Jets will officially release CB Trumaine Johnson on Wednesday. The original announcement of this move was by Daily News reporter Manish Mehta on March 9.
This turned out to be one of the worst signings in not just Jets history, but NFL history.
In 2018, the Jets signed Johnson to a five-year deal for $72.5 million with $45 million guaranteed. He pocketed $34 million in the first two years of the deal. He got elite cornerback money, but played like a league-minimum player. What happened?
There were a few issues, but the biggest problem was his speed, or lack thereof.
He ran 4.61 when he came out of Montana in 2012, and that's one of the reasons he slipped to the third-round. And when he arrived in Florham Park in 2018, he was already 28, after six years in the league, with a lot of wear-and-tear, so he probably wasn't even a 4.61 guy.
He should be playing safety in the NFL now, not cornerback. That's a no-brainer.
With the Jets, he was exposed in space, and just didn't have the speed to hold up on an island with speedy receivers on go-routes and crossing routes.
With the Rams, he had some decent seasons, and one reason is that team had a good pass rush with Aaron Donald and company. From a technique and ball-skill standpoint, Johnson isn't a bad cornerback, as long as the pass rush gets there. But you ask him to hold up for 6-7 seconds, you're asking for trouble, and that often was the case with the Jets, a team that had one of the NFL's worst pass rushes during Johnson's two seasons in green.
Not sure what the former GM, and his right-hand man, were thinking, giving a speed-challenged corner, who should be playing safety, that kind of money.
************************************************************************************
To subscribe to the monthly Jets Confidential Magazine, click below, or call 1-800-932-4557 (M-F, 9-5). A must-read for Jets fans. So much good stuff about Gang Green you won't read anywhere else.
---