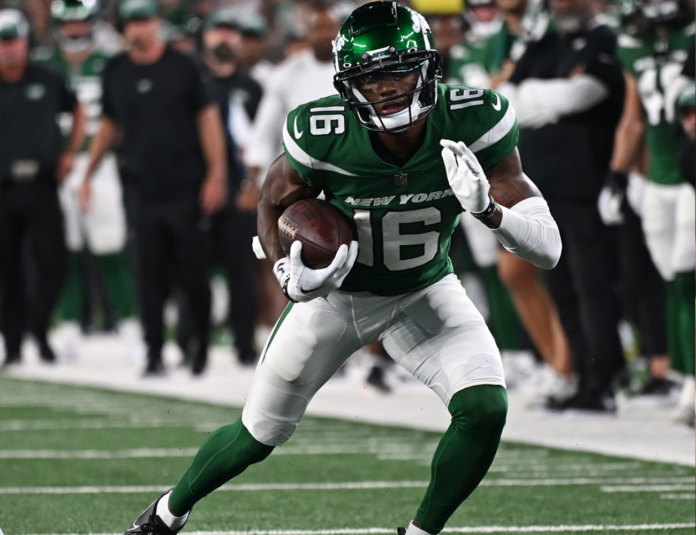 Madison, N.J. – He's been one of the standouts of Jets camp so far . . .
Talking about undrafted free agent wide receiver Jason Brownlee (Southern Miss), who had a spectacular one-handed catch today on a deep pass down the right sideline.
How does a guy like this go undrafted?
Brownlee is obviously a very talented player. One thing about the NFL draft process; it's always loaded with receiver prospects. There is never a shortage at that position like cornerback.
So some very talented guys fall through the cracks and go undrafted. Brownlee is an example of that.
NFL.com draft analyst Lance Zeirlein nailed it with this line in his scouting report on Brownlee – "Perimeter wideout with NFL size, an outstanding catch radius, and the potential to outplay his draft slotting."
Perhaps Brownlee went undrafted because he only ran a 4.59 forty and his reception numbers weren't eye-popping in college, but he certainly wasn't playing with Aaron Rodgers in Hattiesburg, and you can see that this player, with NFL QBs, is a different prospect, than what you saw at Southern Miss. He was good in college, but with a top-shelf QB, you are seeing a prospect who could have easily gone in the middle rounds.