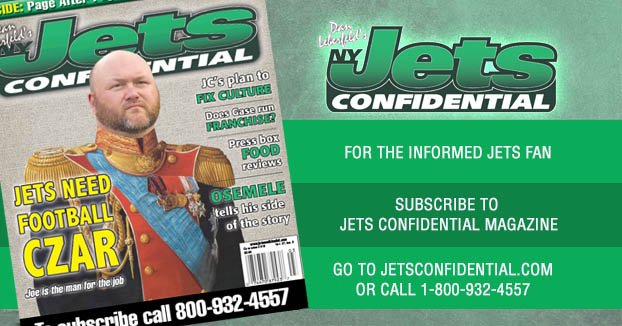 In the last issue of Jets Confidential Magazine, we had an extensive free agent preview.
In this issue, the guards/centers were in one group, and the third ranked player at G/C was center Connor McGovern, a little behind Joe Thuney (New England Patriots), who was the second, and Brandon Scherff (Washington Redskins) was ranked first.
NFL Network's Tom Pellisero announced the Jets are signing McGovern, a former Denver Bronco, to a three-year deal for $27 million with $18 million guaranteed.
Here was the scouting report on the newest Jet from our last issue . . .
Connor McGovern, Broncos • 6-4 • 306 • 26
McGovern is one of the most powerful pivotmen in the league, a weight-room superstar. He is adept at playing guard and center. He's also very durable and doesn't get penalized a lot. He has quick feet and does a nice job in space. The Fargo-native should be in demand in free agency as perhaps the best center available.
*********************************************************************************
To subscribe to the monthly Jets Confidential Magazine, a must-read for Jets fans, click below, call 1-800-932-4557 (M-F, 9-5). So much stuff about Gang Green you won't read anywhere else. Check it out!
---