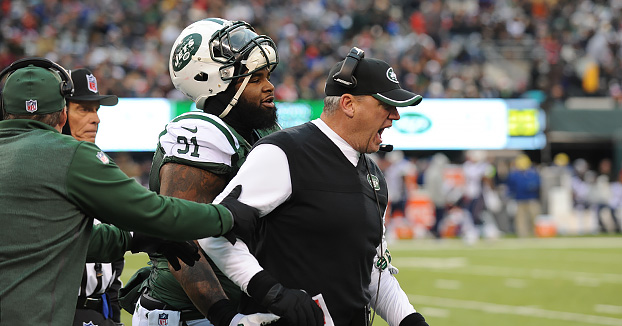 Florham Park – If you are going to fire a coach, just do it, don't leak your intentions weeks before to the media.
The Buffalo Bills fired Rex Ryan today.
That's fine. That is their right.
But why leak your plans weeks before?
"Hours before the Buffalo Bills defeated the winless Browns to improve to 7-7 on Sunday, league sources said Rex Ryan is probably approaching his final games as the Bills' head coach," wrote ESPN's Adam Schefter on December 18.
Why leak stuff to the media? Why not just fire him in mid-December around when the leaks came out? Why make the guy sit on death row?
If you are going to fire him, just go ahead and do it.
Don't leak to the media that you're going to do it after the season and make him twist in the wind.
This was poorly handled, no matter what you think of Rex.
---